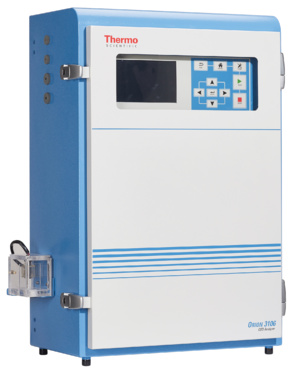 Dailycsr.com – 31 October 2015 – The new "chemical oxygen demand" analyzer can prove beneficial to plants that treat wastewater. The COD analyzer will be yet "another tool" for the engineers to monitor "water quality and prevent environmental contamination".
The "COD analysis" helps in detecting the "levels of organic pollutants in water". If the pollutants are identified quite early in the life cycle of the treatment plants than it indicates that there is "an issue" with "the treatment process of wastewater". The latest addition in the portfolio "Orion products" that cater to the industry of wastewater treatment section, is the "Thermo Scientific Orion 3106 COD analyzer".
The analyzer goes through a digestion process along with "colorimetric analysis" whereby it determines the "concentration of organic compounds that can affect water quality". If the analysis detect a high level of COD then the further "disinfection process" will require to treat the same whereby introducing "additional hypochlorite dosing". Consequently, the chloramines are formed and if it exceeds a certain level it can even turn carcinogenic.
Thermo Fisher Scientific's Global Process Business Manager, Giovanni De Dona adds:
"By determining organic pollutants in surface water or wastewater, COD measurement can provide a useful indicator of water quality, something that is essential to the environmental monitoring industry. By adding this new COD analyzer to our portfolio of portable and benchtop Orion water analysis instruments, we aim to provide environmental chemists with a complete solution to liquid analysis and measurement."
The new analyzer of COD has been made to bring down "ongoing operating costs" as it requires "low maintenance and reagent consumption". However, the control of the treatment process will remain in the hands on the users whereby it will be possible to "reduce disinfection costs". Moreover, the "intuitive user interface" makes navigation a simple task besides enhancing the experience of the operator.
BusinessWire writes:
"Thermo Fisher Scientific Inc. is the world leader in serving science, with revenues of $17 billion and approximately 50,000 employees in 50 countries. Our mission is to enable our customers to make the world healthier, cleaner and safer. We help our customers accelerate life sciences research, solve complex analytical challenges, improve patient diagnostics and increase laboratory productivity. Through our premier brands – Thermo Scientific, Applied Biosystems, Invitrogen, Fisher Scientific and Unity Lab Services – we offer an unmatched combination of innovative technologies, purchasing convenience and comprehensive support".
References:
www.businesswire.com