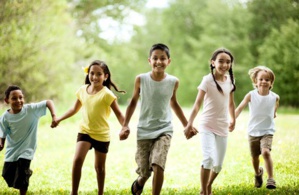 Dailycsr.com – 17 September 2015 – The U.H.C.C.F or "UnitedHealthcare Children's Foundation" proudly continues its commitments towards helping children through their medical expenses, whereby it has awarded its "10,000th child medical grant". Within a span of only eight years, U.H.C.C.F has issued "10,000 grants" to hundreds of families in the U.S. Likewise, since the year of 2007, when the grant began till date the total value grant delivered by U.H.C.C.F amounts to "more than $28 million".
As per BusinessWire, the latest grant has been awarded to "Jacksonville, Fla." The said family has a "5-year-old twin boys", "Cole and Jake", with hearing impairment whereby they used the grant amount to buy "updated hearing aids" for the boys. The brothers wear hearing aid from the time when they were "just over a year old" immediately after being diagnosed with their "hearing loss" at that tender age. The parents of these two twins, "Peggy and Eric Tattersall", expressed their delight:
"We were thrilled to hear that we received not just one grant from the UnitedHealthcare Children's Foundation, but one grant for each of the twins. The grants have enabled us to purchase hearing aids with more updated technology, and we are already seeing the boys respond to sounds they weren't hearing previously. We can't wait to watch as they continue to enjoy the activities they love so much – soccer, the beach, playing with their older brother – but with better access to the sounds around them".
The mission to help people lead a "healthier" life has been the goal of UnitedHealthcare, it is to support that very endeavour along with commemorating "the 10,000 UHCCF grant milestone", the organisation has a plan of launching an awareness campaign that is to last for a year, whereby the initiative will focus on spreading the news about its current grant programme, so that more people can be reached to. Families in need of the grant are open to apply for it at any time.
The campaign will start by the employees of UnitedHealthcare, who are to distribute "10,000 children's joke books" to various children's healthcare centres and "youth-based community organizations" in the month of September. The recipient organisations are situated in twenty five cities across the United States. The said book is titled "Little Book – Big Laughs Joke Book". It is an initiative of U.H.C.C.F who published the book to bring laughter to children and grins to the old.
Moreover, the employees of UnitedHealthcare will also be supplying various other "reading stations" such as "Oliver & Hope™ story books", "Grins to Go™ child activity bags" amongst other gifts. This way, the children across the country will be able to experience "brighter" days wherein they will also be encouraged to practice their reading skills through fun learning. In the president of U.H.C.C.F, Matt Peterson's words:
"Our mission every day is to help improve a child's quality of life and help families gain access to the care they need. It has been a privilege to meet so many wonderful families. Ten-thousand grants is a good start, but we're just beginning. We're looking to help thousands' more children and families next year and beyond".
References:
http://www.businesswire.com