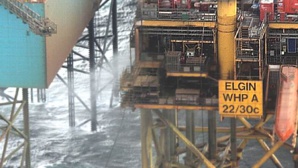 Dailycsr.com – 30 December 2015 – Total E&P UK is counted among the giants for gas and oil. The company has recently, under gone a fine amount of "£1.125 million" for failure to stop breaching of safety measurement.
The failure has cost a heavy price indeed, as it has resulted in the "largest ever release of gas" that took place in the North Sea.
The offshore platform of Elgin was the accident spot, wherein the mishap occurred on the 25
th
of March 2012. Rig workers were trying a "well kill" and in the process set of the accident.
Information provided to the Aberdeen Crown Court, "there was a sudden and uncontrolled release of gas and condensate". Likewise, it formed a "risk of fire or explosion". Anticipating the worse, all the two hundred people present at the platform were evacuated immediately.
Moreover, this affected the neighbouring platforms, as they too were closed down, while "a two mile shipping and aircraft exclusion zone was imposed around the Elgin."
References:
http://www.healthandsafetyatwork.com/