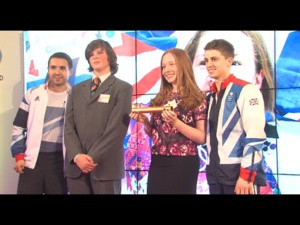 Hyatt Hotels Foundation
and Hyatt Hotels Corporation have announced the deepening of their global cooperation and commitments so as to help Hyatt colleagues and communities to reach their full potential. On its part, Hyatt will be entering into a multi-year partnership with the
Khan Academy
which is a NPO that provides free online world class education to the masses. This will be the first time that the Khan Academy is collaborating with a company in the hospitality business.
During the course of this multi-year collaboration, the Khan Academy's multi-language learning platform will be available to the Hyatt community and the families of its employees. This partnership will be a win-win situation for both organizations as individuals who associated with them who come from disadvantaged backgrounds can now hone their skills and close the skill gap.
This partnership will present immense opportunities for individuals who can avail a mix of digital and physical settings to advance themselves and optimize their education.
"We are in the business of caring for people so they can be their best, and a big part of that is helping not only our colleagues, but those in our communities, to reach their full potential," said Mark Hoplamazian, President and CEO of Hyatt Hotels Corporation. "Khan Academy is a revolutionary force in bringing knowledge to anyone who seeks it, and working together, we can teach skills and change lives all over the world."
The Khan Academy along with Hyatt plan on prototyping a host of onsite and digital initiatives in the coming year. Hyatt would like its employees and their families to maximize the opportunity that this collaboration with the Khan Academy provides.
From 2016 onwards, Hyatt has plans on setting up learning labs in its hotels in Chicago, so that guests, community members and its colleagues can have access to the Khan Academy's various curriculums such as economics, financial literacy, and programing in computers.
Gradually, these learning labs will be setup in its chain of hotels in other localities and cities throughout the world. On its part, the Khan Academy will develop content and courses for a career in hospitality industry.
"Our mission is to provide a free, world-class education for anyone, anywhere," said Sal Khan, Founder of Khan Academy. "We are delighted to be working with Hyatt – their team has a long history of supporting communities around the world, and the combination of our online resources with their physical footprint will help us reach even more students in a meaningful way."
"I've seen great success in engaging our communities and providing life skills training – it benefits not just the participants, but also our communities, guests and hotels," said Thierry Guillot, General Manager of Hyatt Regency Mexico City. "When we're able to provide individuals with the skills they need for a job in hospitality, or any other job, it is encouraging and inspiring. I'm excited to see the potential power of our collaboration with Khan Academy rolled out around the world."
In this article, the term Hyatt has been used to refer to the Hyatt Hotels Corporation, Hyatt Hotels Foundation and/or one or more of its affiliates.
References:
http://www.businesswire.com/news/home/20150710005407/en/Hyatt-Partner-Khan-Academy-Bring-Open-Source-Global#.VaeSr6Sqqkp