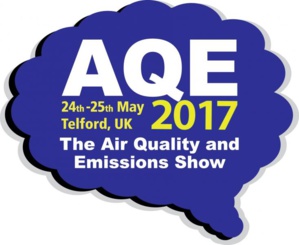 Dailycsr.com – 30 March 2017 – The international AQE or "Air Quality and Emissions" show's organiser have come out with the event's programme which is scheduled to take place on the 24
th
and the 25
th
of May 2017 in Telford.
For this event, AQE 2017 has worked in partnership with the "Investigation of Air Pollution Standing Conference", in short "IAPSC", wherein various sessions will cover "pervasive air quality monitoring, vehicle emissions monitoring and data management, and local air quality management and policy", reported HSE.
Moreover, the panel of speakers shedding light on "the latest information on technologies, air quality strategy and best practice in traffic-related pollution issues" will include local as well as industry and academy specialists.
According to the instructions given by the high court, the government of the United Kingdom will have to submit draft plans on its procedure of tackling air pollution, whereby the said information will most likely be made available in the coming month of April so as to time time perfectly for AQE 2017.
References:
www.healthandsafetyatwork.com