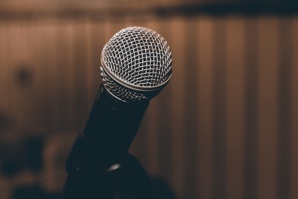 Dailycsr.com – 28 April 2016 – A dynamic team of innovators will gather together to "share their ideas" on sustainable business besides challenging the corporate norms. The invitation is open for all to become part of this "fascinating debate" at the "Social Responsibility and Sustainability Conference" which will take place on the 12th of May 2016 in London's The Crystal.

It is a "unique conference" that will look into "new approaches to ethical business". Business leaders and civil society figures will assemble to disclose their "bold ambitions" and challenge the new bees, out of which the audiences will have an opportunity to come across "hard truths" which may give way to challenges as well as "unprecedented opportunities for real change".

Below is a list of speakers who will feature in the debate:
Catherine Howarth, ShareAction's Chief Executive and one of the top advocates for tax justice, fair pay and corporate responsibility;
Dr. Raj Thamatheram, CEO of Preventable Surprises; who works with companies and investors to put people and planet on par with profits;
Joan Walley, Chair, Aldersgate Group, former MP and influential environment campaigner;
CSR leader Paul Monaghan, Founder, Up The Ethics and Director of the Fair Tax Mark.
The final keynote speaker will be Roz Savage, MBE, World record breaking adventure rower and environmental campaigner who rowed solo across three oceans.
The discussions conducted by the panels will delve into "new approaches to ethical and responsible business", while "Social Responsibility Modernisers" will come forward with their experiences besides initiating an "interactive input on transforming corporate culture".
The said debate is scheduled to the held in the "the most sustainable event space in the World", which is The Crystal located in the "Royal Victoria Docks" of London. Moreover, Ethicalperformance informs:
"Tickets cost £175 and include sustainably sourced refreshments and buffet lunch and admission to the Siemens 'Future of Cities' exhibition. Concessional tickets available on request".
References:
http://www.ethicalperformance.com/