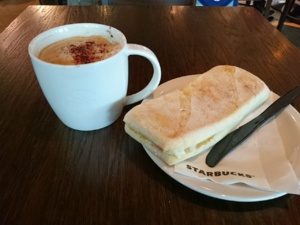 Dailycsr.com – 02 July 2015 – Chiara Crognoletti writes about the "most prominent" economy sector of today being the path of "recycling". It is estimated by the Bureau of International-Recycling that:
"…approximately 1.6 million people worldwide are active in the recycling industry. Together, they handle more than 600 million tonnes of recyclables every year. With an annual turnover of more than $200 billion, similar to the GDP of countries such as Portugal, Colombia and Malaysia, the sector has already become a key driver for tomorrow's sustainable development".

Interestingly, all the "well-established companies" have already begun to invest in the said sector; although it is claimed that:
"…there's nothing simple about recycling".

At present various cities are active with recycling plastics and papers, whereby they even maintain an infrastructure for the same. However, there are others, which lack in this as there is no existing infrastructure to process the recyclable materials. The latter situation arrives when the demand for the recycling industry is lacking in the respective locality.

Consequently, Starbuck began its "green revolution" in Chicago, wherein they began to collect paper cups from eighty nine different stores which they would recycle into "Starbucks napkins". The used cups of the consumers who order various beverages are "collected just as usual waste". The waste materials are, then processed through "a paper machine" to transform them into napkins which are being used in "local Starbucks" stores in the U.S.

In Starbucks's green agenda of 2015, it plans on achieving 'hundred percent reusability' of such cups. In fact, mostly 95% of cups are accounted for packing beverages in the U.S. stores. Therefore, starting from the year of 2009, Starbucks has collaborated with three pilot recycling projects "across the country" and several municipalities to implement the practice of recycling in eighteen markets.

Moreover, a pilot project conducted by Starbucks in association with "International Paper" on "Mississippi River Pulp" has proven that the paper cups used by Starbucks can be recycled back into "new paper cups". Nevertheless, Starbucks doesn't seem to stop here, for the company plans further on creating "energy-efficient stores and facilities" which would conserve more water and energy consumption in turn. The company is in the process of –
"…reducing the environmental footprint of its business operations."

Keeping a goal of reducing 25% of energy consumption along with 100% electricity consumption, Starbucks continues to work with "U.S. Green Building Council's LEED® certification program", whereby it has installed several such certified stores across nineteen different countries. The company remembers well, that coffee sprouts from the earth, therefore it "takes a natural interest in treating it well".

In order to arrive at a strategic profit of economy amid green practices, Starbucks has replaced almost all U.S. and Canada based stores' "incandescent and halogen lighting with LEDs". By doing so, Starbucks aims at saving
"…approximately $30 annually in energy costs for each LED light bulb, (whereby) each 1,000 square foot store on average would save nearly $600 annually and eliminate the equivalent CO2 as 10 barrels of oil."

As per Starbuck's C.E.O, Howard Schultz:
"…Starbucks' commitment to social responsibility has played a significant role in producing this relevant growth. Business analysts agree that Starbucks is a widely respected company because of its commitment to social responsibility and it has earned this reputation through both its mission statement and values, as well as its actions in this sense in all phases of its business."