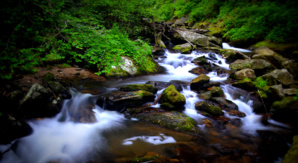 Dailycsr.com – 25 December 2015 – The "Gold Medal Award for International Corporate Achievement in Sustainable Development" for the year of 2016, has been awarded to CH2M, revealed the World Environment Centre in announcement on 15th of December 2015.

The company of CH2M is among the "premier infrastructure and natural resource management companies" in the world. Moreover, it is earning recognition for its "deep commitment to sustainability" which is being matched with its "social responsibility throughout the company", whereby it ventures into joining partnership with "leading environmental nonprofits", values "ecosystem services" and acts as "a global leader in international water initiatives".

The Gold Medal Award for Sustainable Development in international corporate achievement will be presented to CH2M's chairman cum the C.E.O, Jacqueline Hinman on the 19th of May 2016 in Washington, D.C during the "32nd Annual WEC Gold Medal Gala". In Hinman's words:
"We are honored to receive such an outstanding distinction, especially knowing that many of our pioneering, visionary clients have received the Gold Medal Award before us. We built our company around innovation, creativity, and collaboration, and it's a privilege to do work that advances the well-being of our clients and communities."

During the submission of Global Award, that evaluates companies coming from "multiple business sectors" on a global scale, CH2M gave an explanation about its goals towards turning this planet into a sustainable one, wherein it highlighted three major points:
"Corporate Sustainability Commitment: CH2M's Sustainability Policy and corporate governance guide its environmental, social, and economic commitments, reflected in state-of-the-art facilities, energy and water efficiency, supply chains, reduced GHG emissions, and policies protecting global human rights.
"Industry Innovation: Solving the world's toughest infrastructure and environmental challenges, CH2M partners with skilled visionaries like The Nature Conservancy (TNC) to change the way the industry approaches infrastructure solutions and engineering practice. Projects such as a road usage charge program, smart cities, and sustainability programs in client facilities demonstrate the company's cutting-edge, holistic management practices.
"International Sustainability Leadership: CH2M supports global infrastructure development by working with development agencies such as USAID. Leading the apparel industry toward zero discharge of hazardous chemicals in global supply chains, the company also donates time and money to nonprofits, supporting access to water and infrastructure in developing countries. CH2M also supports STEM education by creating role models whose positive influence will cascade into future generations".
The chairperson of "WEC's independent Gold Medal Jury", Kathy Sierra, a "senior fellow" from Brookings Institution, stated:
"On behalf of the Gold Medal Jury, I extend my congratulations to CH2M for embedding sustainability within its core mission, and for embracing innovation to become a leader in the environmental engineering field. From natural capital solutions to green infrastructure, sustainable water management and STEM education, CH2M embodies a forward-looking, holistic approach to corporate sustainability."
References:
http://www.businesswire.com/