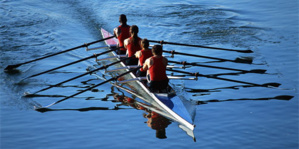 Powerstorm ESS has announced that it has engaged the Equity Group as its investor relations counsel. Through its offices situated in New York, Beijing and San Francisco, the Equity Group, provides a comprehensive investor community relations, including investor communication. In fact, its specializes and excels in these areas of operation.
"After assessing various IR firms to determine the best fit, we are pleased to partner with The Equity Group to help us communicate our mission and business model to the investment community. The Equity Group is very well-respected, and we were particularly impressed with the firm's experience, client base and long-standing relationships," said Mike Freni, Chairman and CEO of Powerstorm.
He went to add, "Powerstorm is dedicated to supplying electricity to those that need it most – the nearly 1.3 billion people in the world who live without power. The first channel we are pursuing is telecommunications in emerging markets where our systems can provide power for the wireless base stations of major carriers, as well as create personal device charging hubs through local centers such as hospitals, schools, and community centers. For telecom operators managing existing networks while also rolling out new networks in remote areas, the need for reliable and efficient hybrid power sources has become a critical factor in servicing these markets. Our plug-and-play Modular Energy Storage System ("MESS") is CapEx/OpEx efficient and environmentally sound, and its Digital Brain connects and controls all components within the hybrid system through one single source while relaying information through Internet connectivity."
He continued further stating, "Our second channel is hybrid home power. We have developed a line of modules for use in small homes or huts where residents may have simple mobile phones, but lack a reliable, easily accessible power supply. Our zeroXess solution will enable these residents to power not only mobile phones, but other systems that can improve quality of life such as lighting and water purification, while also providing Internet connectivity in a sleek, touch-screen design. Our third channel centers around disaster recovery and humanitarian outreach programs where energy is crucial in delivering search and rescue, medical, shelter and nutritional services. With our proprietary systems, we aim to revolutionize the way power is delivered, stored, and managed in emerging markets and disaster recovery zones."
About Powerstorm:
A developer of hybrid energy storage systems,
Powerstorm
provides reliable off-grid solutions for rural communities, emerging markets and disaster recoveries, all of which depend on limited power supply. With innovative technologies, protected by several patents, at its foundation, Powerstorm is poised for tremendous growth.
Readers should be aware that this release contains forward-looking statements vis-à-vis market developments of Powerstorm's products along with value propositions for its customers. While these statements reflect Powerstorm's current expectations as seen within the context of section 27A of the Securities Act of 1933, as amended, and Section 21E of the Securities Exchange Act of 1934, as amended.
These forward-looking statements are based on Powerstorm's assumptions relating to its expectations and financial forecasts regarding product development efforts, manufacturing capacity, and market demand.
It should be noted that all such statements involve an element of uncertainties and risks and may cause Powerstorm's actual results to be materially different, including general economic and regulatory changes, detrimental reliance on third parties, successfully achieving our business plans and achieving and sustaining profitability.
In order to know further and discuss these matters that relate to risk factors affecting Powerstorm's future performance, please refer to its most recent Annual Information on Form 10K.
Undue reliance should not be placeed on Powerstorm's forward-looking statements. Powerstorm assumes no obligation to update or release any revisions to these forward looking statements, other than as required under applicable legislation.
References:
http://www.businesswire.com/news/home/20150708005349/en#.VZ5B3F-qqko