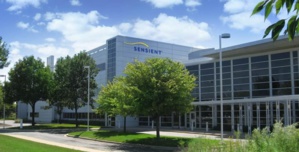 Dailycsr.com – 16 October 2015 – The Corporate Responsibility Report of "Sensient Technologies Corporation" has been released on the 15
th
of October 2015, announced the company. The copy of the same report can be availed on the "Sustainability section" of the official website of Sensient at:
www.sensient.com
The said report has been crafted to give out information on the operations conducted at Sensient. This practice enables transparency, whereby operations falling under various issues are brought into public notice, the like of which include activities under:
"...corporate citizenship, product safety, environmental stewardship and sustainability.
Moreover, the Chief Executive Officer cum the President of Sensient Technologies Corporation, Paul Manning stated:
"I am excited to share this summary of our ongoing sustainability efforts. The projects described in the report provide real economic value for both Sensient and our customers. I am especially proud of our portfolio of product solutions that allow our customers to operate their own businesses more sustainably and economically, providing them with a significant competitive advantage in their markets. We view ourselves as partners in our customers' success, and providing sustainable product solutions is a part of that."
Furthermore, BussinessWire informs:
"Sensient Technologies Corporation is a leading global manufacturer and marketer of colors, flavors and fragrances. Sensient employs advanced technologies at facilities around the world to develop specialty food and beverage systems, cosmetic and pharmaceutical systems, inkjet and specialty inks and colors, and other specialty and fine chemicals. The Company's customers include major international manufacturers representing most of the world's best-known brands. Sensient is headquartered in Milwaukee, Wisconsin".
References:
www.businesswire.com