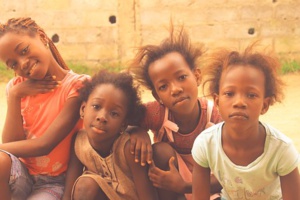 Dailycsr.com – 29 September 2017 – The COP22, held at Marrakech, Morocco, was a successful "Climate Chance World Summit conference", whereby marking the "biggest event for non-state actors" that include local N.G.Os, companies and authorities among others, that has opened the road to "COP23".
The said event brought together over three hundred speakers. Taking part in COP22, Schneider Electric came up with a number of solutions and demonstrated some programmes combining "social business models with clean technologies" that brings in a harmony of action towards "the fight against climate change" that seeks to implement the "17 Sustainable Development Goals".
In an explanatory note, the Schneider Electric's CSO, Gilles Vermot Desroches, said:
"We provide affordable technology to integrate solar energy to give access to electricity to the areas not connected to the grid and to help reduce energy consumption and greenhouse emissions".
Up till now, Schneider Electric has catered to "4.2 million households" by providing clean energy access, mainly in the regions of Asia and Africa. In fact, the health care as well as education system reach out further to "serve more demanding people".
However, in an attempt to "close the energy gap", simultaneously Schneider Electric invests in guiding "participants" into leading a "new way of life" that would "ultimately" support "their" business and families in a "better" way. While, Desroches added:
"This new Climate Chance edition is a unique opportunity to demonstrate collectively that it is through the reinforcement and streamlining of concrete actions that we will succeed in meeting the objectives of the fight against climate change. It is also an opportunity to develop sustainability awareness and mobilization thanks to the Schneider Electric Foundation".
For further information, kindly visit: 
http://sdreport.schneider-electric.com/en/community-access-energy/
References:
ethicalperformance.com