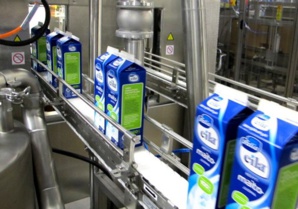 Dailycsr.com – 09 February 2016 – Since its launch in the month of January 2015, Tetra Pak has been in strong demand. Reflecting on the same public enthusiasm, the company will supply "Tetra Rex® Bio-based" packaging supply in over "100m packs".
Tetra packs have the first ones in the world to promote an entirely plant based materials' packing encouraging the biodegradable trend. The said attempt soon "gained popularity" in many consumer sectors from Norway, Finland and Sweden, while brands like TINE, Vermlands Mejeri, Valio and Arla Foods played an instrumental part in propagating the same.
TINE has been the latest customer of environmental conscious Tetra Packs, whereby its head of "corporate responsibility", Bjørn Malm, said in a comment:
"We believe growing our business sustainably is not just good for the environment, it also improves our competitiveness and provides product differentiation. Thanks to Tetra Rex Bio-based we have been able to take a significant step towards our own environmental goals and have committed to making all our milk cartons renewable from next year".
Moreover, the Executive Vice President of the "Product Management & Commercial Operations" sector at Tetra Pack, Charles Brand thinks that Tetra Pack has bagged in success and touched "a significant milestone" in line with the ambition of the company to "provide" hundred percent "renewable packaging across its product portfolio".
References:
http://www.ethicalperformance.com/