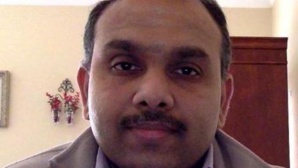 Five business startups from Oakland, Macomb and the Washtenaw counties will be the recipient of $275,000. JPMorgan Chase and Co will also host the inaugural round of awards for the Innovation Fund Macomb Community College.

The said fund will consist of a $2.7 million in its war-chest, designed to stimulate growth and nurture the creations of jobs in the promising economy of the Detroit area, which has its share of entrepreneurs and modern businesses with potentially high growths.

$25,000 will be awarded to startups so as to assist them with the marketing strategies, while $100,000 will be given to assist and further the progress of modern innovative companies so that can graduate to larger equity funds. Awards with higher amounts will have to be matched dollar to dollar by the company for the funds that it receives from the Innovation Fund.

"Entrepreneurs are helping to drive Detroit's economic revival. JPMorgan Chase is proud to support these innovative businesses that will support job growth, skills development and innovation in the region for years to come," said Chauncy Lennon, Head of Workforce Initiatives, JPMorgan Chase.

All those companies who are and will be funded will be required to provide internships or learning experiences, for students studying in Macomb Community College students. Thus, for these students it will not only be a place which will provide them valuable mental academic skills but also provide them first hand experiences to entrepreneurial processes.

"This first cycle of the Innovation Fund awards attracted a dynamic group of entrepreneurs with a wide range of promising concepts in an engaging and competitive process. The robust level of participation and quality of applicants in our inaugural round of funding underscores the importance of the Innovation Fund's unique approach – pairing early access to capital and education – to building a strong regional entrepreneurial ecosphere that accelerates economic development and job growth," said Dr. James Jacobs, President, Macomb Community College.

Out of 30 applicant companies, 5 have been selected. The selection process had two stages to it with the first being a simple screening test, and the second being a screening by professionals in the business wherein applicants had to establish themselves, in areas such a finance, technology, law, marketing and business management. Those who made the cut were awarded final recommendations.

The following companies are the recipients of the $25,000 award:

AQUASIGHT (Rochester Hills/ Oakland County) – Aquasight provides real-time intelligence vis-à-vis solutions for water pumping systems, be it groundwater of surface water. It can identify and notify issues related to performance issues which ultimately translates to water and energy conservation. As of today, 5% of the total energy in the US is used to pump and move water around. 70% of this 5% is utilized by pumping systems.
GAP Quality Systems (Southfield/ Oakland County) – GAP Quality System provides an automated process for inspecting chrome-plated and high-gloss painted parts which is currently being visually done by QA inspectors. The computer aided inspection process will allow for a systemic approach to customer satisfaction and waste management.
KTISIS (Sterling Heights/ Macomb County) – KTISIS produces composite container systems which enable owners of vehicles to use either compressed natural gas or liquefied gas. Leveraging technologies developed by NASA it develops advanced composite materials and manufacturing technologies, for universal storage systems which maximizes the existing natural gas refueling infrastructure.
It is the proud recipient of $100,000.

MyFab5 (Ann Arbor/ Washtenaw County) – MyFab5 is an online marketing platform designed to streamline social media marketing for restaurants. The software provides streamlines the process of creating marketing plans. It analyzes audiences, generating leads, creates and publishes social media listings, tracks and engages fans, and creates analytics reports.
TurtleCell (Ann Arbor/ Washtenaw County) – TurtleCell is a thin-profile case for smartphone featuring retractable headphones. Thanks to TurtleCell customers will no longer have tangled, lost or broken headphones.