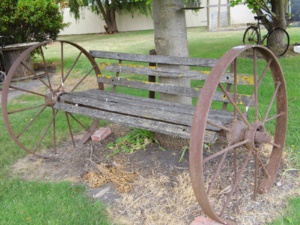 Dailycsr.com – 30 October 2015 – Tata Power has been recognised as the "largest integrated power utility" sector of India, which has recently adapted the implementation of the "3R principle" that deals with the concept of "reuse, reduce and recycle".
Tata Power introduced this concept at multiple facility locations across the country for "environmental conservation" purpose. Under the same initiative, the Power House 6 plant located in Jamshedpur which an industrial Energy unit of Tata Steel, has initiated a new programme wherein the plant will reutilise "metal scrap" for beautifying the plant premises.
The said initiative has utilised an approximate amount of "400kg of metal scrap" with which "attractive sculptures" were made. These pieces of art include two "spectacular gigantic butterflies", a statue that sends out the message of "caring for nature" and a huge "abstract" piece of art work that symbolises "mother-nature protecting the life on earth". These art objects made out of rejected metal pieces, stand at the garden premise of the Power House 6 in Jamshedpur.
While briefing about the said initiative undertaken by the Jamshedpur Division of Tata Power, the chief of that unit, VV Namjoshi remarked:
"Tata Power's commitment to safeguard the environment in its plants has been exhibited in the form of successfully executing the 3R philosophy (reuse, reduce and recycle) and is in line with company's commitment towards environment conservation. We are certain that this initiative will help in conservation of environment and improve the plant's aesthetics. Conversion of bare scrap metals into eye-catching art objects not only conveyed the message of environment protection, but also created a pleasant work place".
The Power House 6 of Jamshedpur has the reputation of winning many awards in the past that fall under the corporate category. The awards were given in recognition for their "various measures" taken to meet their "green" commitments. Through these culture, the green initiative of Tata Power communicates the "environmental philosophy" at Tata Power besides "drawing many visitors" at the Power House 6.
References:
www.tata.com