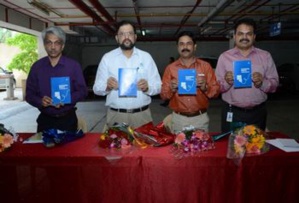 Dailycsr.com – 08 December 2015 – The largest "integrated power" Company of India, Tata Power has remained in the frontiers for pushing into safety related guidelines and usage protocols of electricity, whereby it has renewed its continuous effort with the release of 'Household Electrical Safety Handbook'.
The handbook released by Tata Power comes along with"safety training" programme organised for the consumers in Mumbai, India. The said handbook had been inaugurated by the Tata Power's chief of Distribution Customer Services, Sunil Joglekar, who presented the book in a "co-operative housing society" session wherein approximately seventy consumers, women, men and senior citizens alike, participated.
The initiative was launched aiming to offer "a unified solution" for the consumers who are concerned about their house safety, while addressing the "diverse challenges faced in case of high rise buildings". Looking at the out lay of Mumbai, on e would notice that the city offers a diverse collection of "residential structures" starting from "century old buildings", tall towers to slums and chawls clubbed with upcoming sky scrapers.
In this expanding and changing architectural land, safety is an important issue especially in "high rise buildings" that needs "significant attention" because there are lacks in "some critical knowledge on safety practices and working" regarding "safety installations".
Even though it may seem rare to hear any "electrical incidents" taking place at home, Tata Power informs that many lose their lives annually due to such incidents. The reason behind such occurrences mostly stem from "carelessness or lack of awareness of some basic principles". Therefore, the company of Tata Power began this "educative handbook" distribution, hoping to "advice on safety guidelines for household electrical appliances, maintenance and testing of electrical installations, practices to prevent fire, lift safety and steps to follow in case of a fire".
The training session related to the safety guidelines demonstrates "various safety measures" like the "importance" of fire extinguisher's location, how critical is to carry through proper maintenance schedules and how to keep an eye on the "healthiness" of the same. During the launch of this initiative, the "COO and ED" of Tata Power, Ashok Sethi stated:
"We at Tata Power believe in giving utmost priority to safety in day-to-day life. With the help of the safety handbook and training sessions, we hope that this handbook will be an effective guide for consumers to enjoy the comforts and convenience of electricity with utmost safety. We look forward to cover more consumers in housing societies under this initiative and make a difference in their lives."
Furthermore, the company assures that:
"At Tata Power safety has been a core value and in pursuit of this belief and commitment, the company has been regularly conducting safety training programs for its residential consumers with a significant attention on high rise buildings".
References:
http://www.tata.com/