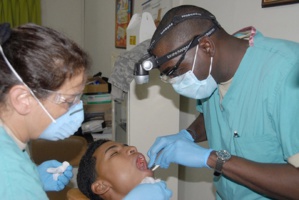 Dailycsr.com – 14 April 2016 – Tata Power being the "largest integrated power company" continues to be at the "forefront" of providing healthcare assistance to local communities around their operational areas, which forms part of Tata power's "community development initiatives".
Likewise, recently Tata Power organised a dental check-up camp in Pune, India, for treating school students. The said camp attended to more than hundred eighty students who assembled in the camp location from various schools situated "across five villages", namely Disli, Male, Mulshi Khurd, Sambhave and Jamgaon.
The said dental check-up was conducted to find out the "oral hygiene" among the school children besides diagnosing any dental problem that the subject could be facing. The results from the camp demonstrate that most of them suffer from "Materia Alba, food debris, carious teeth, and calculus".
Consequently, most of the students received an advise of further treatment procedures like "cleaning of teeth, filling of teeth, (and) removal of teeth" among other such suggestions. Moreover, the children who require follow up treatment have been directed to "Bharati Vidyapeeth, Lavale Hospital" for free treatments.
The Chief Hydros of Tata Power, Mahesh Paranjpe commented:
"It's our endeavour to improve the quality of life of our communities through the various health care initiatives we undertake from time to time. We are delighted with the positive response received from the school children for this dental check camp. We would continue to undertake such initiatives in the future and contribute to the well-being of the communities".
The support for the dental check-up was provided from "Bharati Vidyapeeth University, Social Science Centre, Pune", whereby a team consisting of eight dentists coming from Bharati Vidyapeeth University, Katraj and Department of Public Health Dentistry were present to provide "their technical assistance for conducting the camp".
References:
http://www.tata.com/