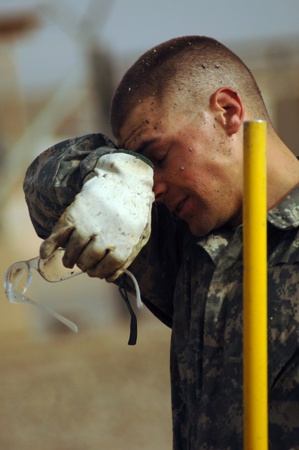 Dailycsr.com – 29 April 2016 – The "largest integrated power company" of India, Tata Power conducts a joint venture, whereby "Tata Power and Damodar Valley Corporation (DVC)" came together to organise a health awareness programme which talks about the ways of evading heat related issues in the thick of Indian summer.
The initiative strove to educate Tata Power's employees on health issues like heat stroke", besides giving them instruction on how on e can prevent the same. The workers amply benefitted by the instructions which could help them to fight heat strokes and other ailments during the sweltering summer". The expert medical personals of MPL addressed the crowd to teach them about the "symptoms of heat stroke" and taught them the "first aid treatment" for countering the heat attack.
Moreover, the medical teams also introduced them workers with a healthy food habit that is summer friendly and related ailments. The Medical Services Head at MPL, Mahesh Lal, said:
"We at MPL have always treated our employees on priority. The awareness session conducted by us reinforces our commitment for better care of our workforce. I am thankful to my medical team for imparting knowledge to the plant workers ahead of the summers. As always, we will strive hard to organise more such initiatives in the future for the welfare and well-being of our workers and the surrounding communities."
The medical team received parises from the Chief Executive Officer cum the ED of MPL, K Chandrashekhar and also the Deputy C.E.O at MPL, Purushottam Thakur. The said team was under the leadership of Dr Mahesh Lal.
References:
http://www.tata.com/