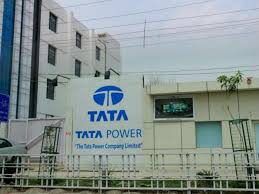 Dailycsr.com – 29 December 2015 – The "largest integrated power company" of India, Tata Power, has signed a "memorandum of understanding", in short MoU, with the "Development of Russian Far East". The latter is a part of the Russian government's federations.
The memorandum provides the opportunity to "explore" and build up "investment opportunities in the energy sector". The signing of the memorandum of Understanding took place in Moscow, wherein "India-Russia bilateral summit" is taking place.
It is a reflection of the "mutual intentions of the parties", whereby both the side are willing to "cooperate" for the purpose. The aim is to arrive at the "realisation of investment projects in the energy sector" throughout "Russian Far East" regions.
The MoU gives the provision that the "Ministry for Development" in the "Russian Far East" would "cooperate" and "support Tata Power at all stages of the investment projects". The terms include situations like "assisting the company's communications with federal and regional authorities, state-owned companies, and the private sector."
The MoU bears the sign of the Executive Director and the Chief Operational Officer at Tata Power, Ashok Sethi and the "Minister for Development of Russian Far East", "Alexander Galushka".
Reference:
http://www.tata.com/