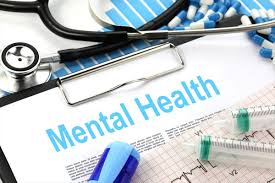 The Boris Lawrence Henson Foundation (BLHF) and Kate Spade New York are excited to announce the growth of their collaborative project, the "She Care Wellness Pods". This initiative aims to provide frontline mental wellness care to over 25,000 Black women at Historically Black Colleges and Universities (HBCUs). Following a successful first launch at Alabama State University earlier this year, the program is now being extended to a second HBCU, Hampton University in Virginia.

Kate Spade New York, a member of the Tapestry brand family, is committed to the belief that mental health is a fundamental aspect of women and girls' empowerment. By 2025, KSNY aims to support 100,000 women and girls.

This innovative program for HBCU students, a partnership between BLHF and Kate Spade New York, along with trusted community resources at Hampton University, provides Black women on campus with direct access to mental health facilities and resources. The comprehensive program includes the establishment of "She Care Wellness Pods" on campuses, which offer a variety of services such as:
Complimentary mental health therapy sessions for female students dealing with heightened stress, anxiety, and feelings of despair.
Social spaces for students to interact with their peers or find solace during the academic year and holiday breaks.
Specialized activities like yoga, meditation, art and drama therapy, African dance, nutrition, and more, all facilitated by certified practitioners.
Workshops providing resources and tools for those struggling with anxiety, sleep disorders, and insomnia.
Quiet areas for silence, rest, and respite to recover from daily stressors.
Established in 2018, The Boris Lawrence Henson Foundation is dedicated to eliminating the stigma surrounding mental health in the Black community. As a prominent Black mental health advocacy organization, BLHF offers effective therapy and integrated wellness resources. For kate spade New York, empowering women has been a key focus of the brand for over ten years and remains a fundamental aspect of the brand.

This year, kate spade and the kate spade new york Foundation will invest $5 million in programs to further normalize the conversation around mental health and continue to provide services to women and girls in need. The expansion of the "She Care Wellness Pods" initiative through this partnership aims to provide frontline mental healthcare to 25,000 Black women on HBCU campuses.

"When we first had the idea to create the Boris L. Henson Foundation Self-Care Wellness Pods, I knew we had to start with women, and specifically women on HBCU campuses. I can remember through my own experiences with stress and anxiety, not having the adequate support to deal with my issues or the education to name what I was experiencing," said BLHF Founder, Taraji P. Henson.

"Our shared vision and partnership with kate spade new york has been vital in promoting conversations and offering support to students to take care of their mental health, starting with our successful launch of She Care Wellness pods at Alabama State University. We are proud to open our second installment at Hampton University this fall," Henson stated.

"At kate spade new york, we believe that mental health is foundational to women's empowerment, and recognize that it has long been under-acknowledged, underfunded, and stigmatized. We are committed to increasing accessibility of mental health resources to women and girls around the globe through our social impact work and trusted partners in this space," said kate spade new york CEO and Brand President, Liz Fraser.

"We are proud to expand our partnership with Taraji, Tracie and The Boris Lawrence Henson Foundation. By offering space and resources dedicated to mental health, together we can create a positive difference for young women on HBCU campuses and in their communities."

Taraji P. Henson, as part of kate spade new york's Social Impact Council established in January 2022, has been actively involved in the global lifestyle brand's efforts to enhance mental health resources. Along with other members of the social impact group, including Sofia Wylie, Jazz Thorton, Latham Thomas, and others, this group brings a unique set of skills and collaborates closely with kate spade to drive positive change. They aim to stimulate more discussions, education, and research around the cause.