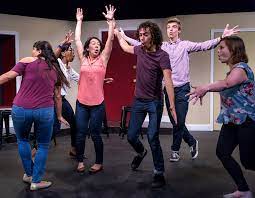 National Volunteer Week, April 16-22, is a national celebration of the impact of volunteerism. Taproot isn't just celebrating social good this year—we're out to make an even bigger difference! During National Volunteer Week, you are invited to participate in our match-making campaign, in which Taproot matches over 200 incredible social causes with talented, passionate volunteers (like you!).
Join us for a free webinar on Tuesday, April 18 to learn about giving back and gaining experience through Taproot's skilled volunteering opportunities. You will discover: • Skilled volunteering 101! We'll share best practices gleaned from our 20+ years of facilitating meaningful pro bono connections.
• How to find and apply for virtual volunteer opportunities that match your specific skill set—during National Volunteer Week and every other week of the year.
• Advice and inspiration from an experienced Taproot volunteer community member.
To register now, please click
here
.
Know any other business professionals looking for ways to make a difference? Invite them to join us in celebrating National Volunteer Week 2023—the more the merrier.
This event will be recorded and made available to all registrants. Taproot Plus is free and open to all business professionals, nonprofits, charitable organizations, and public institutions in the United States, the United Kingdom, the European Union, Canada, and India.