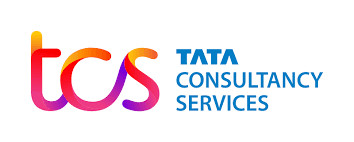 Tata Consultancy Services issued a warm welcome to the winners of the
Desafío Jóvenes Recrea STEAM
competition from Jalisco, Mexico at its Silicon Valley Customer Collaboration Center – a base for its Next Gen Solutions which houses its latest advances in software technology.
The group of 30 students represent the
top five teams
competing in the Jalisco Department of Education's annual STEAM competition which saw the participation of nearly 1,200 teams comprising of 6,500 students. The Youth RECREA Challenge calls for Mexican students to develop a proposal, model, as well as a prototype for an innovative solution to any issue faced by their community or beyond.
The Youth RECREA Challenge brought together industry leaders, educators, and technology influencers together to offer learning opportunities to participants and demonstrate that individuals from all backgrounds can work together cohesively in
As part of the winning prize, the top five teams toured several global technology companies and institutions in Silicon Valley to learn about opportunities in STEAM fields. The teachers of the respective teams will join them in this tour.
Students met with TCSers and got a behind-the-scenes tour of the
Digital Reimagination™ Studio
- a collaborative space designed to bring together experts in digital technologies to lever a human-centered systemic approach to reimagining industry business models, products and services, customer segments, channels, business processes, and workplaces.
Students also competed against each other while playing TCS's Marathon City Sprint to Win and Gritty Snax game, had fun in front of the Design Studio Green Screen, and got a sneak peek demo at a current project TCS is working on for our Formula E sponsorship.
"At no time in history have we needed international cooperation for the educational benefit of our students more than now," said Francisco Gerardo de la Torre Aguirre, Director of Higher Education Technology in Jalisco State, Mexico. "I'm thrilled to see this come to life with the students of Desafío Jóvenes RECREA STEAM meeting with Tata Consultancy Services, a company that shares our values of inclusive innovation. This kind of collaboration shows that students from any place and any background are critical to driving the technology of tomorrow."
Incidentally, Santa Clara, California is home to one of the 30 TCS facilities in the U.S. and supports leading enterprises in California. Currently TCS has more than 4,000 employees in the state of California and is helping companies with their growth plans and transformation journeys by way of consulting services, industry experience, advanced technology, and intellectual property.
Expanding STEM and computer science education in schools around the world is a top priority for TCS as one of the world's largest technology consulting companies.
Since 2019, TCS Mexico has impacted more than 42,000 students through STEM education.
You can learn more about goIT, by visiting
https://www.tcs.com/corporate-social-responsibility/skilling/goIT/goit-100k-students