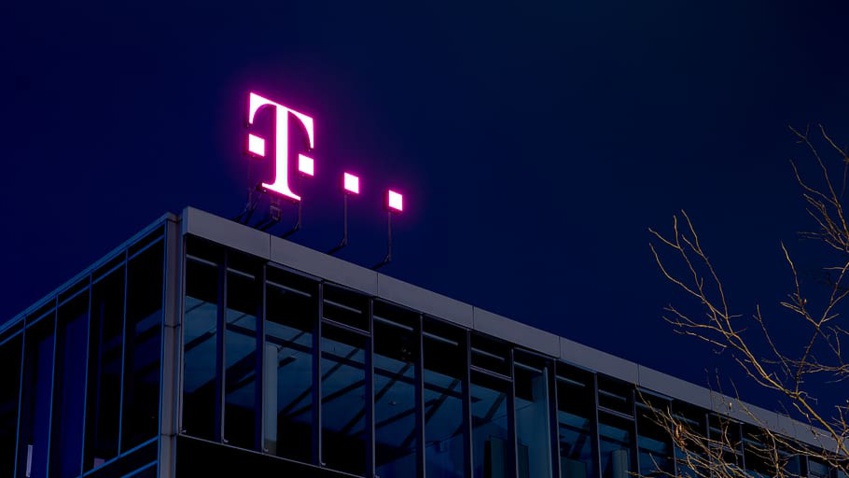 T-Mobile is expanding its presence in rural America and reducing the digital divide through initiatives like the Hometown Grants program. On July 3, 2023, T-Mobile announced 25 additional recipients of the program, bringing the total number of supported towns to 200 since the beginning of 2021. This program is part of T-Mobile's broader commitment to connecting rural areas and empowering communities.

The significance of T-Mobile's Hometown Grants initiative lies in its substantial investment of $25 million over a 5-year period, driving positive change in communities nationwide. By funding various projects, T-Mobile demonstrates its dedication to small towns and their development.

Jon Freier, President of the Consumer Group at T-Mobile, expressed their commitment to supporting small towns across America, which are home to nearly 50 million people. In the past two years, T-Mobile has expanded its 5G network by nearly 400 thousand square miles, reaching more rural communities. Additionally, they have provided affordable Internet access to over two million households through T-Mobile 5G Internet. The Hometown Grants program has also played a crucial role in revitalizing main streets across the country.

The Hometown Grants program is open to anyone with innovative ideas to strengthen their communities. T-Mobile's recent announcement brings the total number of supported towns to a milestone of 200. The 25 new recipients will focus on projects such as revitalizing outdoor spaces, constructing event venues, and providing Wi-Fi connectivity. The overwhelming response of over 600 applications reflects the profound impact T-Mobile is having on small towns nationwide.

Enhancing Connectivity in Rural America

T-Mobile's commitment to supporting small towns extends beyond the Hometown Grants initiative. The company is actively bridging the digital gap in rural communities through several initiatives:

Increasing Broadband Options: T-Mobile's 5G Home Internet, available for over two years, now reaches more than 50 million households, with a significant portion located in previously underserved rural areas. This expansion provides greater choice and access to broadband options in these communities.

Expanding Award-Winning Network: T-Mobile's extensive 5G network covers 326 million people across two million square miles, surpassing the combined coverage of AT&T and Verizon. With the deployment of Ultra Capacity 5G, 275 million people already enjoy super-fast connectivity. T-Mobile aims to reach 300 million people, nearly the entire nation, with Ultra Capacity 5G this year.

Job Creation: T-Mobile's efforts to connect communities include the opening of 600 stores between 2020 and 2024. This expansion not only provides employment opportunities for thousands of individuals but also ensures a more personalized experience for customers in various locations.

Empowering Students with Connectivity: T-Mobile has made a significant impact on education by connecting more than 5.3 million students throughout the United States. Initiatives like Project 10Million aim to address the digital divide by providing students with the necessary connectivity for remote learning. T-Mobile continues to expand these efforts, contributing to the ongoing closure of the digital divide.

Through these multifaceted endeavors, T-Mobile is actively working to enhance connectivity and empower communities, particularly in rural America.

Winners of the Hometown Grants

The following are the 25 newly announced winners and their respective projects:

Osceola, Ark.: Revitalizing the Osceola Main Street Bingo Hall Community Space to serve as a central hub for community events, festivals, workshops, and more.
Montrose, Colo.: Constructing a playground at Riverside Landing, adjacent to the new Ambulatory Care Center, providing play opportunities for patients and their families.
Quincy, Fla.: Repairing the roof of the Big Bend Community Development Corporation's Florida Museum of African American History, preserving Main Street initiatives and serving as an educational resource for Gadsden County students.
Paxton, Ill.: Establishing a free public Wi-Fi network in downtown Paxton, enhancing connectivity for customers, residents, and local businesses.
Ottawa, Kan.: Creating a state-of-the-art open-air body weight exercise Fitness Court, adaptable for adults of all ages and fitness levels, encouraging physical activity.
Grayson, Ky.: Restoring the water-damaged roof of the Carter County Public Library, ensuring the community's access to public technology resources.
Princeton, Ky.: Renovating the second floor of the George Coon Public Library, enhancing the space for children and teen patrons and addressing community needs after recent tornado damage.
Brunswick, Md.: Installing Wayfinding Kiosks in downtown Brunswick to provide navigation assistance, promote local activities and events, and facilitate community engagement.
Easton, Md.: Updating technology at the Brookletts Place Talbot County Senior Center computer lab, enabling senior citizens to access connectivity, classes, and hands-on learning opportunities.
Red Wing, Minn.: Commissioning the "Honoring Dakota - We Are All Related" mural to celebrate the Dakota people's history and their contributions to the community.
Silver Bay, Minn.: Transforming the North Shore Area Partners' community-centric building and city lot into an accessible intergenerational gathering place, incorporating gardens, green spaces, and a solar array for sustainability.
Corinth, Miss.: Revamping the children's section of the Corinth Public Library, offering child-friendly learning activities, interactive play areas, and a diverse collection of books.
Laurel, Mont.: Building the new Laurel City Splash Park in Thomson Park, providing a recreational space for the community to cool off during summer months.
Goldsboro, N.C.: Developing the first-ever STEM Program at Edgewood School, providing innovative learning environments for students with disabilities through monthly STEM project kits.
Dover, N.J.: Designing the Town of Dover Trail, a quarter-mile trail connecting residents to communal parks and fostering the creation of communal greenspace along the Morris Canal.
Carlsbad, N.M.: Renovating the Carlsbad Public Library into a multi-purpose space, providing public internet access, digital resources, and community meeting facilities.
Otisville, N.Y.: Upgrading the parking lot of the Old Otisville School, now a multipurpose community center, to enhance safety, accessibility, and historic building preservation efforts.
Wapakoneta, Ohio: Installing the community's first-ever All-Abilities playground at Harmon Park, featuring a space-themed design and honoring Neil A. Armstrong.
Ada, Okla.: Creating the first-ever STEAM-SOS program, bringing together seniors from the Irving Community Senior Center and local high school and college students for collaborative technology projects.
Hamburg, Pa.: Constructing a multi-purpose facility in downtown Hamburg, including a covered stage, kitchen area, restrooms, and parking lot, serving as a hub for live performances and family-oriented activities.
Levelland, Texas: Reimagine an outdoor area in the heart of downtown as the future Farmer's Market Park, a welcoming space for families. It will feature complimentary public Wi-Fi, a community garden, a performance stage, comfortable seating, a water feature, and a captivating farmer-themed mural to promote community engagement.
New Castle, Va.: Construct a covered colonnade pavilion at the Craig County Farmers Market, providing local merchants and farmers with a dedicated space to sell their goods. Additionally, the pavilion will serve as an entertainment venue and gathering space for the community.
Burlington, Vt.: Renew Champlain Street Park in downtown Burlington, introducing new inclusive playground equipment, accessible pathways, benches, bike racks, improved lighting, and enhanced landscaping to create an inviting and inclusive recreational space.
Colville, Wash.: Enhance the Heritage Court, a well-utilized community gathering spot, by incorporating a mural, shade structures, complimentary public Wi-Fi, comfortable seating, and other appealing amenities, resulting in an improved and visually appealing environment.
Huntington, W.Va.: Finalize the beautification renovations at Central City Park, which will include the addition of café-style seating and public art sculptures, fostering an inviting atmosphere for community gatherings and events.
T-Mobile collaborates with Main Street America and Smart Growth America, esteemed organizations renowned for their expertise in cultivating thriving small towns and rural communities, to identify deserving recipients. The evaluation process for Hometown Grant applications meticulously assesses factors such as the level of detail, potential community impact, project feasibility, and other relevant aspects. T-Mobile grants up to 25 Hometown Grants per quarter to communities with a population of 50,000 or fewer, fostering local development and empowerment.
If you would like to submit a Hometown Grants proposal, click
here
,