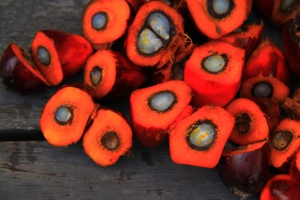 Dailycsr.com – 29 November 2016 – Brian Collet reports that an international group consisting of nutritionists, policymakers, NGOs, manufacturers of food and scientists, advised farmers to be environmentally responsible when producing palm oil and to do so in a "sustainable way"; while at the same time, the group requested the consumers of Europe to "avoid the rogue products".
Palm oil is used in many "household goods" and recipes. The said plea has stemmed from "widespread worries" concerning palm oil plantations, which is resulting in serious deforestation besides threatening the existence of many species of animal and culminating into "human rights abuses". Given the fact that palm oil turns out to be a "useful ingredients" and a healthy alternative to trans-fats, boycotting the oil won't be an efficient solution, while other substitutes of palm oil could be "even worse for the environment".
At the European Palm Oil Alliance's annual conference that took place in Warsaw, environmentalists signed a "statement", whereby all their operations of Europe will involve "sustainable products" by the year of 2020. Moreover, the "Sustainable Palm Oil" initiative of Norway, RSPO, in other words Roundtable on Sustainable Palm Oil", set a more ambitious target of 2018, whereby the members consented to utilise "only RSPO-segregated or traceable and sustainably produced palm oil by the end of 2018".
In an attempt to influence the Eastern Europe, the Alliance's Chairperson, Frans Claasen, said:
"In eastern European countries palm oil is widely used but at the same time relatively unknown.
"There are currently already eleven sustainable palm oil initiatives of the food industry in EU member countries. The conference has raised awareness about the functional, nutritional and sustainability aspects of palm oil in Poland and the rest of Eastern Europe.
"We invite these countries to join us and help achieve our goal of a 100 per cent sustainable palm oil market in Europe."
Addressing, the stakeholders of the industry, Claasen, stated:
"By linking with the recently initiated Joint Council of Palm Oil Producing Countries, the alliance is in a good position to support and maintain efforts to improve sustainable production.
"With the support of the European Sustainable Palm Oil project the alliance will continue to facilitate and support actions to improve sustainable production and achieve 100 per cent palm oil production in Europe in 2020."
The WWF charity was in praise for some of the U.S. companies like "General Mills, Hershey, Kellogg's, Pepsico and Mars, the Yum! Brands fast food group, the supermarket chain Walmart, and the chemicals conglomerate DuPont" for their practice of "sustainable sourcing".
In another message, the alliance stated that the food sector needs to bring in transparency, as a way of fostering "understanding and trust", whereby it needs to provide "factual, science-based information to inform stakeholders and decision-makers as well as consumers about the role that palm oil plays in our diet".
Encouraging further openness from the food industry, Claasen added:
"More awareness and public support from the food industry, retail, governments, politicians and NGOs for sustainable palm oil initiatives of the industry is needed to truly improve sustainability in the palm oil supply chain."
References:
http://www.ethicalperformance.com/