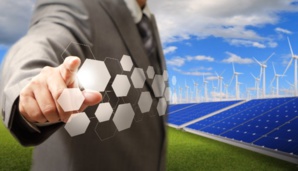 Dailycsr.com – 26 January 2016 – The National CSR Awards for the year 2016 will be celebrated on the 12th of May 2016 at London's The Crystal, while looking at the "previous" supporters and sponsors like Carillion, Natwest and Mercedes-Benz, there are rising expectation that the said even will celebrate the innovation and excellence of corporate social responsibility in business sector. The awards scrutinises various aspects of "leadership, sustainability, community development, worker rights, education, circular economy and clean energy" related performances of business organisations.

Karen Sutton, the CEO of the "National CSR Awards, recognised the importance and the opportunities that will present themselves when the local businesses are united to work together in order to achieve "individual goals and CSR Policies". The idea that stemmed as a local event, in time, transformed itself into a national one.

Sutton told Kelly Eisenhardt that, she started the National CSR Awards as a local event that acknowledged the efforts and accomplishments of the local community:
"However, I'm not known for doing things on a small scale, so I quickly realised that 'National' made sense, considering my natural passion for philanthropy. I researched other awards in the UK, but didn't find one that rewarded all aspects of CSR—they all concentrate on one area, such as sustainability, green or community.
"Building a nationally recognized award system would also help us to promote sustainability amongst international companies who had headquarters or have offices in the UK".

The awards were designed to recognise creative approaches under taken by the business towards sustainability, whereby setting "new standards" through their commitment towards society and incorporating the same as an integral part of their business. Sutton adds:
"We see ourselves as helping push the boundaries of what companies can do. The standards we hold them to are stringent and are judged by a panel of high-profile CSR experts. Company size varies from major corporations to small and medium businesses, some just getting started".

Furthermore, Sutton has plans of taking the model of National CSR Awards to other countries sometimes in the future. At present three international categories are added to accommodate international participants. The "additional categories" are:
Best International Sustainability Community,
International Conservation Project,
Global Sustainable Transportation.
In fact, Setton shares a story regarding the inspiration of the international award categories:
"Kenco, a popular coffee brand in the UK, has done a brilliant job of working in preventing gang violence in Honduras. They have a program called 'Coffee vs Gangs'. In Honduras, being initiated into a gang is a way of life. There are few options for kids on the street and teens becoming adults. The Coffee vs. Gangs program enables adolescents to get trained as coffee farmers. They gain skills they can use to make a living and become business owners. All the while, providing hope and opportunity so that kids don't turn to gangs. We consider this to be a perfect example of an entry for this category!"
References:
http://www.ethicalperformance.com/