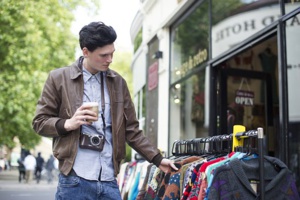 Dailycsr.com – 22 August 2017 – According to the reports of Brian Collet, a survey carried out by Business Waste, a "management agency" based out of York, has found that majority of today's customers' take interest in the business policies regarding "tax, hygiene, staff morale and the environment" before they spend their money to make any purchase.
As per the advices of the agency towards business, the latter should "shout about their credentials as much as they do about their products". Around two thousand customers were "interviewed" about their "buying habits", whereby 95% of them were interested in seeing the "hygiene certificate" of shops, while other 45% dealt with "businesses that paid UK tax honestly", and another 75% wanted "evidence" for traders' "environmental practices benefiting the planet".
In fact, there were others who watch out for "happy and loyal staff" as an indicator for how well employees are being treated "behind the scenes". In the words of a spokesperson at Business Waste, Mark Hall:
"What we're finding is that customers are becoming more and more discerning with the growing amount of choice they have and are aware of bad business practice too.
"It's not just your products or services they're buying into, but your business ethos as well, so it's now more important than ever to get and display your credentials.
"As a business you need to be constantly telling potential customers who you are, and proving that you're one of the good guys, to inspire that loyalty."
References:
http://www.ethicalperformance.com