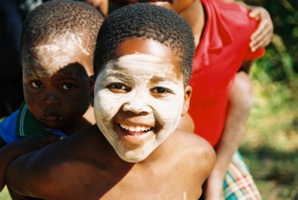 Dailycsr.com – 19 January 2016 – Sumak Travel is social enterprise based out at the United Kingdom. It specialises in "Latin American ecotourism". At present, Sumak travel has entered into a partnership with the "Cafédirect Producers' Foundation", in an attempt to "launch a range of Fair Trade Adventures" in Peru, Colombia and Costa Rica.
In order to advertise fair trade exchange, Sumak Travel has organised four new "small group tours". These tours will allow the travellers to glimpse in to the life of farmers, offer them the opportunity to communicate with artisans who are "behind popular fair trade products" like "coffee, chocolate and handicrafts".
Moreover, the travel will also provide a visiting opportunity to some of the "most iconic sights" and "natural wonders" of Latin America. In the words of the director of Sumak Travel, Felipe Zalamea:
"As one of the best-loved fair trade brands, many people will already be familiar with Cafédirect. But now, for the first time, they will have the opportunity to meet some of the coffee and cocoa growing communities behind the brand".
"Homestays, and opportunities to get hands-on with everything from fishing for their own lunch to mixing Peru's infamous Pisco sours, mean that travellers will really immerse themselves in the local culture and feel like a special guest of their host community, rather than a tourist."
Moreover, Zalamea also added:
"For us responsible travel isn't just about minimising the negative impacts of tourism, it's about creating rewarding travel experiences that have a positive impact for local people and the environment".
"As well as creating unforgettable trips for our customers, we've designed the Fair Trade Adventures to be small-scale and low impact, so that the farmers, artisans, indigenous peoples, social entrepreneurs and others who act as our hosts, can continue to enjoy their traditional way of life while earning a complementary income."
References:
http://www.ethicalperformance.com/