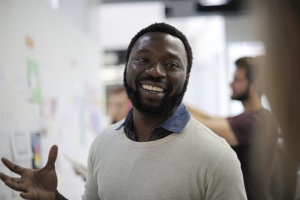 Dailycsr.com – 31 August 2017 – Sodexo is a "world leader" in providing quality "life services", whereby the company made an announcement to reveal that it has "signed the CEO Action for Diversity & InclusionTM Pledge". The latter is the "largest CEO-driven business commitment" that is promoting inclusion and diversity within a workplace. North Amera, Sudexo's chief executive officer for "Geographic Regions and Region Chair", Lorna Donatone, said:
"Diversity and inclusion is a cornerstone of Sodexo's growth strategy and brand promise. By joining the CEO Action for Diversity & Inclusion Pledge, we're able to reinforce our commitment to provide all employees the best possible work life experience regardless of age, gender, nationality, culture or personal characteristics."

Here is a list of some of the initiative taken up by the company to foster an inclusive culture and enhance diversity of its workplace, as mentioned by 3blmedia:
Commitment to Affirmative Action: Sodexo's policy of affirmative action facilitates the placement of qualified women, minorities, individuals with disabilities and veterans at all levels of the organization.
Training & Development: Sodexo offers more than 25 learning labs on a variety of dimensions of diversity. Sodexo also provides a one-day Spirit of Inclusion session that is mandatory for all managers and focuses on building awareness and skills around diversity and inclusion.
Mentoring: Sodexo offers mentoring programs that connect employees across cultures and business lines. Sodexo's mentoring programs hone leadership skills while fostering a more inclusive culture.
Employee Business Resource Groups (EBRGs): Sodexo's EBRGs are organized by employees around a sense of shared interests and experiences, or a common dimension of diversity. The EBRGs provide networking, professional development and learning opportunities; visibility and access to senior leadership; opportunities to impact business results, community involvement; resources and support systems.

While, the senior vice-president of "Corporate Responsibility" and global chief diversity officer of Sudexo, Dr. Rohini Anand, added:
"We are proud of our company's progress in the area of workplace diversity. We are always looking for ways to improve as an organization and ensure diversity and inclusion remain a top priority. We are excited to join in this effort with other major organizations that share our vision."

And the "U.S. Chairman and Senior Partner of PwC and chair of the steering committee for the CEO Action for Diversity & Inclusion", Tim Ryan, noted:
"We are so proud that we are continuing to build momentum and support for the CEO Action for Diversity & Inclusion across companies, industries, and regions. This collaboration expands our reach and brings in unique values, actions and perspectives to continue to raise the bar for the entire business community. The overwhelming support for the coalition has been amazing to see and with each and every new organization signing on, we have the opportunity to put our commitments into action by working together to improve diversity and inclusion in our workplaces and communities."


References:
http://3blmedia.com