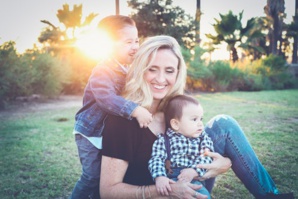 Dailycsr.com – 08on March 2019 – As per the reports of Kate Clark, the FertilityIQ is an online based platform which facilitates the connection between doctors and treatment, whereby the former can go through doctors' review and look into researches on treatments. The above mentioned platform carried out a survey and found out that the technology industry has come up with "the most comprehensive fertility benefit packages" for "women and same-sex couples".
Under the "2019 fertility treatment policy", the company reached out to thirty thousand patients of in vitro fertilisation, in short IVF, and inquired either about their employers or that of their spouse's employers. Following they gave out points on the basis of the support the patients received towards their "IVF procedures and egg freezing, among other services".
Two companies, a semiconductor business from Silicon Valley, "Analog Devices and eBay" were on top of the list as both of them offer their employees "unlimited IVF cycles with no pre-authorization requirement". As a result, the employees can avail medical services without seeking any "permission from insurance providers".
In fact, explaining the scenario of lesbian, unpartnered, or gay employees, the co-founder of FertilityIQ Company, Jake Anderson stated that the requirement of pre-authorisation could impact these employees' lives from "accessing care quickly" to accessing the same at all.
To know more about it, kindly click on the link provided below:
https://techcrunch.com/2019/02/03/spotify-ebay-set-standard-for-fertility-benefits-study-finds/
References:
3blmedia.com