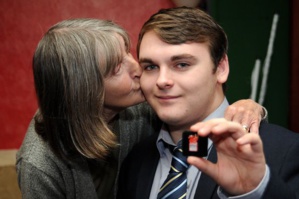 Two women, MacLellan and York have received an award sponsored by the Health and Safety at Work, which was held at the Lancaster Hotel, London.
The two women, who were first aid workers, had carefully rescued Coles from a ghastly accident which saw him crushed under a vehicle's cab. They rescued him, gave him chest compressions as well as rescue breaths and had called for an ambulance. Thanks to a defibrillation given on the way to the hospital, Cole is alive and kicking today.
The award for the organisation of the year award saw it go to the oil and gas geo-science consultant giant Robertson. Robertson had put all of its 300 member staff through a compulsory thirty minute defibrillator training course as well as basic CPR, which is to be repeated every two years.
Based out of Llandudno, North Wales, Robertson, has trained 10 first aiders, while 8 have had basic first aid training; 20 have had offshore survival courses delivered to them.
Robertson operates a rota in such a manner that all first aid areas are covered at all times.
Of noteworthy mention is the Guy Evans Young Hero of the Year award that went to 17 year old Max Willson, for saving his younger sister, who had severed an artery in her wrist on a pane of glass.
The young Wilson, kept his cool and improvised a dressing duct tape and a place mat as a first measure to control the loss of blood. He had then contact the emergency services using Google, found the correct number and left a red towel outside the residence so that the ambulance service that he had called could locate the house and save his sister's life.
References:
http://www.healthandsafetyatwork.com/hsw/awards/sja-2015-winners