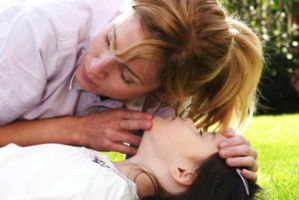 Dailycsr.com – 14 March 2016 – St John Ambulance gives out a last cal for entries to the "Everyday Heroes awards" of 2016. The award recognises the best practices in providing first aid, whereby celebrating the "selfless acts" of the public and workers alike.
The same award gives recognition to an employee who can fulfil its criteria under the "Organisation of the Year award" category by setting "exemplary standards in emergency response". Moreover, the same is being sponsored by the "Health and Safety at Work".
Last year, Robertson, an "oil and gas geoscience consultancy", won the award under the above mentioned category. Robertson is based at Llandudno in North Wales, which trains its three hundred strong workers in "CPR and defibrillator" courses. The duration of the course lasts "half an hour" while the same gets repeated on a biennial basis for refreshing the memory.
However, the Workplace Hero award is given to "an individual" who makes use of first aid training either for achieving "an extraordinary first aid" feat in the work premises or saving a visitor or colleague's life.
In the year of 2015, the same had been awarded to "Fiona MacLellan and Lynne York at Northampton University Library" who saved their colleague from a cardiac arrest. In a joint effort, the victim was pulled out of a vehicle which had "crashed into a tree", the following the same the victim was given "rescue breaths and chest compressions until an ambulance arrived".
At present, St Ambulance gives out the final call for this year's nominations, whereby HSE writes:
"Nominations for organisations or individuals must be made by 24 March and the entry form is available here. The awards will be made at a gala ceremony on 7 September at Grange St Paul's hotel, in the City of London".
In fact, there are other award categories wherein educational institutes and schools are given honours for maintaining or even setting up "a high standard in first aid", besides recognising individuals who used "first aid skills" to help the local communities.
References:
http://www.healthandsafetyatwork.com/