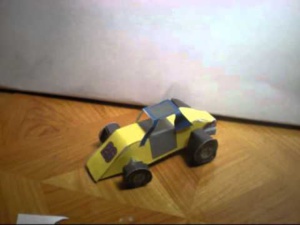 Sprint, has piloted usage of a new kind of forest-friendly paper, in its effort to reduce paper usage and decrease negative environmental impact. The new kind of paper is made of a wheat-straw byproduct, and it offers an alternative and sustainable solution to long-term cost savings for Sprint. This pilot by Sprint for mail correspondence is the first of its kind in the U.S.
"We're known for our mindfulness around environmentally sustainable business practices, and this is an innovative approach to using a quality mail product that helps us diversify our suppliers and helps manage costs," said Scott Rice, vice president of IT Care and Billing at Sprint.
Woody Harrelson, actor and environmental advocate, co-founded and invested in Prairie Paper Inc., in the year 1998. The company spent 15 years researching and developing the wheat-straw based paper,
Step Forward Paper
™. This paper is 80% wheat-straw waste and 20% Forest Stewardship Council
®
(FSC
®
) certified wood fiber. Step Forward Copy Paper is available in the United States only through Staples Advantage and Staples.com.
"Of all the trees cut down in the world, anywhere from 3 billion to 6 billion a year, half of those are used to make paper," said Harrelson. "So to redefine the way that paper is made would be a really important paradigm shift. And that's what we've done here."
Sprint has reduced its annual paper usage considerably by 83% by opting for online correspondence. For customers still preferring receiving paper bills, Sprint has launched the ecoEnvelope™. This innovative
two-in-one reusable envelope
reduces paper use and saves more than $500,000 annually. Like Step Forward Paper, the ecoEnvelope is contributing considerably towards advancing sustainability in the mail industry.
"Sprint's innovative approach to test-pilot the use of our paper in roll form will increase demand and showcase how paper made from agricultural waste fibers can compete on quality and price," said Jeff Golfman, co-founder and president of Prairie Paper Inc.
For the fourth year in a row, Sprint received the Green Excellence Award from Frost & Sullivan as recognition for its eco-friendly business practices. Sprint's phone buyback, reuse and recycling program also received top honors from the U.S. Environmental Protection Agency and Compass Intelligence.
About Sprint
Sprint is a communications services company that is dedicated to creating connections with customers in the most rewarding ways possible. Sprint serves more than 57 million connections, as of 31
st
March, 2015. Sprint is renowned for developing innovative technologies, including the first 4G wireless service in the United States. Sprint allows instant national and international push-to-talk capabilities, and also provides a global Tier 1 Internet framework. Sprint, for the past four years, has been named to the Dow Jones Sustainability Index (DJSI) North America.
About Prairie Paper
Prairie Paper Inc. has been working tirelessly for the past 15 years, to develop products that advance the cause of sustainability in the environment. Prairie Paper Inc. is an industry leader, in terms of research, development and commercializing tree-free pulp and paper, for over 18 years. Prairie Inc was co-founded by Chairman Clayton Manness and actor Woody Harrelson, and is led by President Jeff Golfman. Phase one for the company is the manufacturing and importing of Step Forward Paper™. Phase two will include constructing a 100 percent tree-free, state-of-the-art eco-mill in North America, where millions of tons of leftover straw are readily available.
References:
http://www.businesswire.com/news/home/20150611005763/en#.VXzz3_mqqko