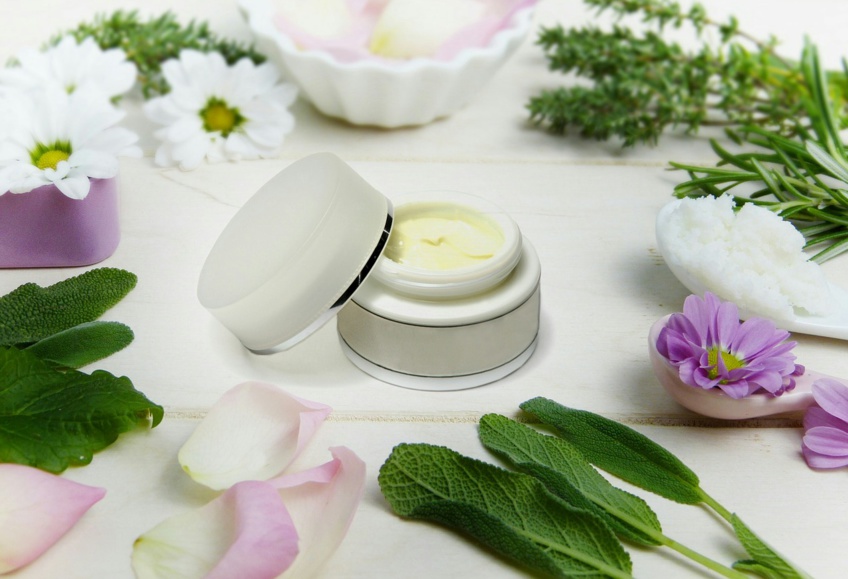 The UK-based startup Sparxell has been honored with the 2023 Ray of Hope Prize® by the Biomimicry Institute. Sparxell is revolutionizing the color industry by producing vibrant, metallic-like pigments using plant-based cellulose. This innovative use of cellulose for pigment production demonstrates how nature can provide color to our world without the detrimental environmental and societal impacts associated with mining and synthetic minerals. In recognition of their pioneering work inspired by nature, Sparxell will be awarded $100,000.
Traditional materials used to add color to our cosmetics, textiles, paints, and packaging often contain metal or oil-based components. Titanium dioxide, a widely used pigment that imparts a white hue, is found in a variety of products ranging from toothpaste to paper. However, it has recently been classified as a carcinogen and its use in food and pharmaceutical products has been prohibited in the EU. Moreover, many pigments are extracted from regions known for human rights violations and water scarcity. While there are some bio-derived alternatives, none have been able to compete in terms of cost, until the advent of Sparxell.
Sparxell has pioneered the creation of the first eco-friendly, non-toxic pigments, glitters, sequins, and films. Drawing inspiration from the structural color observed in nature, such as on butterfly wings or peacock feathers, they have patented a manufacturing process that converts cellulose nanocrystals (CNCs) into uniformly reflective, highly dispersible particles with cutting-edge performance.
These pigments offer a fully biodegradable, easily sourced alternative with an infinite array of vibrant colors. Their unique ability to adjust the structural color pigments to reflect specific light bands even allows for the creation of new color types. All of this is achieved while complying with recent EU regulations on microplastics like glitter.
"We are proud to support Sparxell as the 2023 recipient of the Ray of Hope Prize for their work to eliminate toxic chemicals from colorants," said Dr. Sarah McInerney, Ray of Hope Program Manager at the Biomimicry Institute. "The incredible Sparxell team has developed a truly unique performance pigment from plant-based cellulose and in the process has set a new eco standard for a diversity of industries. As a platform technology, the potential environmental and social impact of this solution is huge. We couldn't be more excited to support them on their journey."
Sparxell's journey commenced at the Bio Inspired Photonics Lab at the University of Cambridge (UK), where the founders successfully duplicated the unique nanostructure that gives the Pollia condensata fruit (marble berry) its striking blue hue using only cellulose. Today, their expanding team is set to revolutionize a variety of sectors, including cosmetics, paints, textiles, car coatings, and packaging, with their sustainable vibrant colorants, tapping into a $65B market.
The second-place honor this year was awarded to Anodyne Chemistries, a Canadian company. They are addressing the chemical industry's dependence on fossil fuels by utilizing nature's catalysts, enzymes, to replace high-temperature petrochemistry with a sustainable bioelectric process.
The chemical industry currently contributes to approximately 5% of global CO2 emissions. Therefore, transforming this sector is crucial for transitioning away from a fossil fuel-based economy and achieving net-zero targets. Anodyne Chemistries has devised a bioelectrical manufacturing method that can compete with petrochemical economics, surpass the constraints of biological fermentation, and outperform electrochemistry. These are the primary industrial processes and emerging technologies for chemical production. This innovation could lead to the decarbonization of the chemical industry and the development of a new generation of climate-positive chemicals through the application of Green Chemistry principles.
"I'm thrilled by the quality of all of the finalists in the Ray of Hope Prize this year, in particular Sparxell and Anodyne Chemistries," said John Lanier, Executive Director of the Ray C. Anderson Foundation and selection committee member. "These businesses are in completely different sectors, but each has a solid business plan, a compelling biomimicry story, and most importantly, an authentic social and environmental ethos. Anodyne's enzymes offer an exciting pathway to low carbon chemicals, while Sparxell has unlocked cellulose as a source for pigments of nearly any color. With nature as their teachers, they are primed to positively disrupt their industries."
The Ray of Hope Prize finalists for this year also included ACatechol, Inc. (United States), BloomX (Israel), Cellugy (Denmark), CompPair Technologies (Switzerland), Coral Vita (United States), Ivu Biologics Inc (United States), Lux Bio (formerly Nyoka) (Canada), and Noovi (Formally Vitiport) (Slovakia).
The Ray of Hope Prize, established in memory of the late pioneer of sustainable business, Ray C. Anderson, is presented annually to the leading nature-inspired startup following a 10-week accelerator program involving 10 finalist teams. This year, Sparxell, Anodyne Chemistries, and the other eight companies were chosen from a group of 215 applicants from 54 different countries.
The selection of finalists and winners was carried out by a panel of expert judges, including investors and respected specialists in biomimicry, industry, and entrepreneurship, with representatives from NASA, Overview Earth, and L'Oréal. All participants in the program received training in sustainable business practices, interacted with industry and startup mentors, honed their scientific communication skills, and participated in an immersive retreat in Yosemite National Park to reconnect with nature and build relationships with other bio-inspired innovators.
The 2023 Ray of Hope Prize was made possible through the generous support of The Biomimicry Institute's partners, the Ray C. Anderson Foundation, the Bentley Environmental Foundation, and L'Oréal.
To know more about the Ray of Hope Prize or how to support this initiative, click
here
.