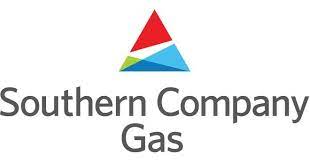 In recognition of its efforts to advance the development of the natural gas industry toward a sustainable future, the Gas Association has awarded Southern Company Gas its 2022 Environmental, Social and Governance Award.
Southern Company Gas's Next Generation Natural Gas Initiative leverages the company's leading voice, collaborative spirit and low-carbon ambition to bring together industry peers to collaborate on accelerating significant reductions in emissions across the natural gas value Chain.
To this end, it has created a collaboration of natural gas utilities working to grow and support the market for differentiated, low-emission, and responsibly sourced natural gas products by identifying best practices and sharing knowledge and experience.
"Differentiated natural gas is an opportunity within our industry to help reduce emissions throughout the natural gas value chain. By encouraging greater use of next-generation natural gas, natural gas utilities like ours can help reduce the carbon intensity of the natural gas supply chain for the benefit of our customers," said Joanne Mello, vice president of corporate sustainability at Southern Firma Gas.
He went on to add, "We are proud to be honored by SGA and to be among the valued companies doing important work on sustainability."
The SGA Awards recognize Individuals and teams for technical achievement, contributions, professional excellence, career success, service to colleagues, industry leadership and service to the community. A total of 6 member companies were selected for the awards from 68 submissions with more than 2,000 votes cast by members of the Southern Gas Association.
In 2021, after Southern Company Gas organized the Next Generation NaturalGas collaboration, membership to the group has grown to 11 companies. The group is dedicated to advancing environmental transparency and sustainability in the natural gas industry, with a commitment to continuously bring about improvements and increase market transparency.
The group continues to innovate through collaborative efforts and training.
For more details on the award winner, click
here
.