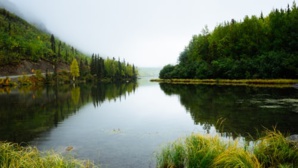 Dailycsr.com – 23 December 2019 – Linda Qian works as a Communications Manager at "Global Public Affairs & Sustainability" Organisation of Intel. She is based out of Arizona and as a corporate hippie she enjoys "mild winters" as oppose to the hot summer days. Fawn Bergen, a colleague of Linda at Intel, has been leading the company's efforts in 100% restoration of its "global water use".
It is with Fawn that Linda first visited one of Intel's "water restoration projects" site. Intel collaborates with local organisations for restoring the water of the streams, rivers and lakes around the area wherein Intel operates.
Linda and Theresa Niemeyer, working at Intel's Community Engagement Programme which connects Intel's volunteers with areas in the community that need help, drove through Sonoran Desert to Mammoth, a "small Arizona town". In Mammoth, conservation leaders from "Arizona Land and Water Trust" met up with both the Intel employees. Together they interacted with the employees of "Arizona Game & Fish" and heard about the latter's work in converting nearly "100 acres of former agricultural fields to native grasses".
The San Pedro river flows besides these fields, while the river bank is a critical habitat for "migratory birds from all across North America and endangered species like the Southwestern Willow Flycatcher". Therefore the fields are IBA, "Important Bird Area", in the locality. Linda explained:
"For 50 years, these fields were farmed for cotton and semolina wheat using conventional agricultural methods, pulling water from on-site wells and the adjacent river. I imagined what it must have been like in the summertime, with fields of amber waves of grain, and the Arizona sun beating down strong. But today, as the conversion has slowly taken hold of the earth, the fields are covered in tumbleweeds, native grasses, and forbs (broad-leaved herbs) like silverleaf nightshade with sunny yellow fruits that I assume are poisonous, and even tomatillo, which I'm told I should not eat, even though I want to".
The conversion task has not been a smooth ride, and in 2017 Intel provided the funds for the same. It is only in this year that we begin to see "real results" of the said endeavour. Furthermore, Linda added:
"The first attempt resulted in canary grass, which is a common invasive species that propagates in former wheat fields. Knowing that further attempts would result in the same, Game & Fish took another route, applying pre-emergent to the fields to clear the seed banks and allow them to plant native seeds like Arizona poppy, globemallow, and penstemon, all of which will use significantly less water, to the tune of 73 million gallons per year. After a couple of seasons, the fields are showing signs of coming around – and so has the wildlife. A rafter of turkeys has settled in, and even a bear has been spotted by wildlife cameras in the bosque".
For more information about Intel's water restoration projects, kindly click on the link given below:
www.intel.com/water
References:
3blmedia.com