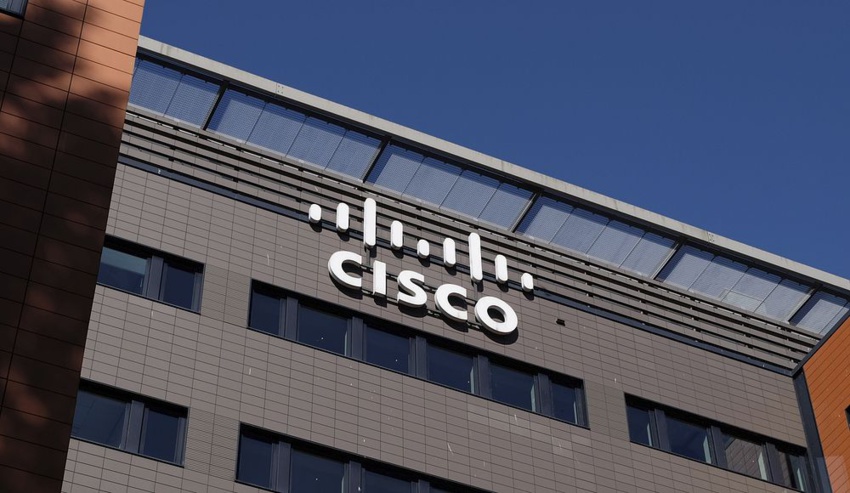 This blog is a part of our ongoing series at Cisco, "People Behind Purpose," which focuses on showcasing employees who are driving Cisco's mission to create an inclusive future for all. Each blog installment highlights a different Cisco employee whose efforts have a positive impact on people, communities, or the environment. This series was previously known as "People Behind Corporate Social Responsibility (CSR) at Cisco."
On July 30, the world observes World Day Against Trafficking in Persons. According to the 2021 National Action Plan to Combat Human Trafficking White House report, approximately 24.9 million individuals globally are victims of human trafficking, generating around $150 billion in illicit profits each year. UNICEF reports that over 1.2 million children are trafficked across international borders annually, with more than 17,000 individuals trafficked into the United States yearly. Among these victims, many are children. These statistics paint a grim picture that unfortunately continues to worsen with time.
The Foundation for a Slavery Free World (SFW) is an organization collaborating with Cisco through the company's Community Impact program to combat human trafficking. Their efforts involve public outreach through education and events, supporting law enforcement in rescue operations, and collaborating with the IT industry to develop innovative technologies. Scarlet Estrada, a CX Enablement Program Manager at Cisco, shares her involvement with SFW and emphasizes how all members of the Cisco community can become advocates for this critical cause.
Could you share a bit about your background and what led you to join Cisco?
Scarlet
: I was born in Venezuela and began my professional journey at Chevron, where I held various analyst positions in both Venezuela and California for over a decade. Afterward, I moved to Canada to start anew with my young family. I joined Boston Pizza as a community relations coordinator, which not only helped me establish a new professional network but also offered the flexibility to care for my young children.
Throughout my career, I took on roles such as quality engineering assistant, communications coordinator, and client services account coordinator in different companies. Over the years, I maintained connections with colleagues from the corporate world. In 2018, a friend from Cisco reached out and informed me about a renewals manager role within Cisco's Customer Experience (CX) organization. Recognizing that my background in account coordination, customer experience, and marketing could contribute to the team, I interviewed, secured the position, and officially started my journey at Cisco in November 2018.
Could you please describe your current role at Cisco and how you integrate the concept of Purpose into your daily responsibilities?
Scarlet
: I am a member of the CX IB Methodology core program team, which holds responsibility for consultant enablement and program development. Our collaboration with renewals teams involves suggesting services and software renewals, streamlining the renewal process, and aligning sales strategies to enhance Cisco's customer solutions. My passion lies in simplifying complexity from a customer's perspective. I've consistently sought roles centered around service, always striving to find more straightforward and improved approaches. Colleagues often turn to me for insights into the intricacies of situations and to decipher underlying dynamics. My goal is to make a meaningful impact each day, driving significant outcomes for both the CX organization and Cisco. Working at Cisco provides incredible flexibility and allows me to interact with individuals worldwide daily. Moreover, I am enthusiastic about utilizing my Time 2 Give hours (T2G) to assist the migrant community with their challenges.
What was your initial connection with the Foundation for a Slavery Free World, and how did you become involved?
Scarlet
: My introduction to the Foundation for a Slavery Free World occurred in late 2021 through my daughter. She worked alongside fellow actor Marisol Nichols, the founder and executive director of the foundation, on a movie project. During breaks from filming, I had the chance to learn about Marisol's endeavors as an undercover agent combatting traffickers. She shared details about a mission that led to the rescue of several Venezuelan women in the Caribbean. This revelation, coupled with the impact on individuals from my home country, inspired me to explore ways to contribute to Slavery Free World's cause. Marisol's involvement in various successful undercover operations against traffickers and child predators, as well as her dedication to addressing this global crisis, motivated me to secure a grant through Bright Funds to support the foundation's initiatives.
Why do you find volunteering with Slavery Free World to be significant?
Scarlet
: As a mother, I naturally prioritize my children's safety, especially in today's digital landscape, where online predators and malicious actors can easily target vulnerable children. The data from the National Center for Missing and Exploited Children (NCMEC) reveals a distressing 35% annual increase in reports of online child sexual exploitation. This unfortunate reality extends to Canada as well, where predators can reach children across the globe through online platforms. Personally, I've had to shield my children from suspicious individuals and groomers seeking to connect with them online.
Furthermore, the connection to my birthplace, Venezuela, accentuates the risks and vulnerabilities that women and children face as they migrate to other countries in search of better opportunities. This issue hits close to home for me. Any chance I have to contribute positively and prevent trafficking is of great importance to me.
What progress has Slavery Free World achieved in its fight against trafficking?
Scarlet
: Slavery Free World (SFW) has made significant strides in raising awareness, reaching millions of people through its website, Marisol's podcast, and its social media channels. The impact of its educational campaigns has been remarkable, with a substantial increase in podcast subscribers and engagement with tens of millions of individuals. Marisol, the founder and executive director, has been invited to speak at esteemed events like the Yahoo Makers conference, where she discusses her anti-trafficking efforts. She has also appeared on prominent talk shows such as Access Hollywood, KTLA, and Today Extra.
SFW's commitment to combating trafficking goes beyond public appearances. The organization actively participates in government events like the AG's Alliance and engages with law enforcement and legal education events, focusing on strategies to prevent human trafficking. Marisol and SFW are dedicated to educating both parents and children about the risks posed by online child traffickers.
Furthermore, SFW is taking steps to collaborate with social media platforms to harness technology in the battle against this escalating crime. Their efforts encompass not only education but also the dissemination of awareness about this critical issue.
Marisol's personal involvement through her undercover work with SFW has led to the rescue of numerous women and children. Her efforts have also resulted in the apprehension of dozens of pedophiles and traffickers, ensuring justice is served.
The Marisol Nichols podcast, a true crime show, highlights Marisol's undercover endeavors to bring child predators and traffickers to justice. In partnership with key organizations, the podcast's upcoming second season will delve into the technological aspect of this problem, featuring an episode with Meta.
Do take a look at
this
podcast on rescuing of Venezuelan women and children.