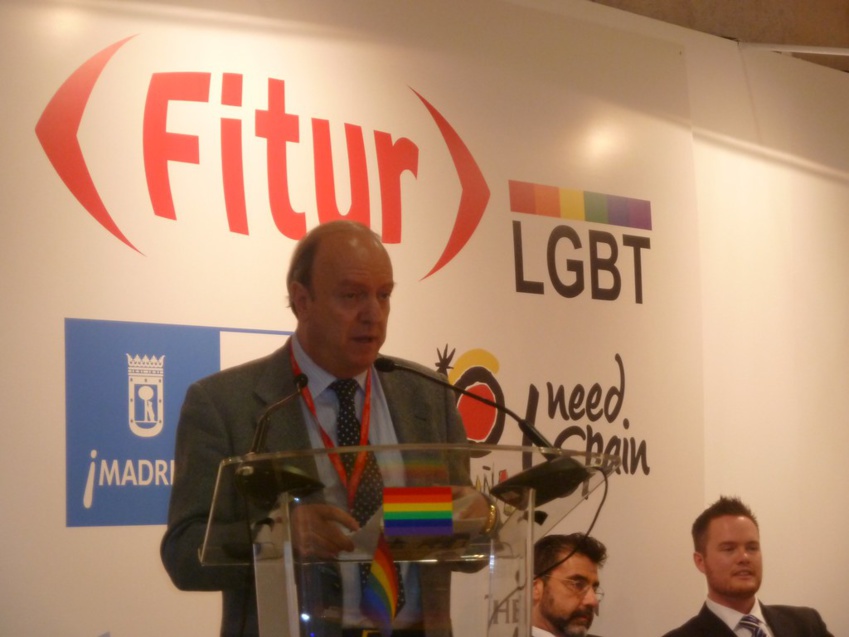 In a statement Dow said, six of its leaders have been named to three 2022 OUTstanding lists: LGBT+ Executives, LGBT+ Ally Executives, and LGBT+ Future Leaders. Three of these people were ranked in the top twenty in their respective categories.

OUTstanding, a professional network for LGBT+ executives and allies, will publish these lists for the tenth time in 2022. Since 2014, a Dow leader has appeared on at least one of these lists. Annual rankings are based on a review of nominees chosen from among professionals who actively contribute to an environment in which employees feel safe, respected, and valued both inside and outside the workplace.

"These role models are a reflection of Team Dow, representing all the incredible Dow colleagues who are creating a more equal and inclusive workplace and world," said Amy Wilson; general counsel, corporate secretary, and executive sponsor for Dow's LGBT+ and ally employee resource group, GLAD.

I'm grateful and proud to work with these leaders — they inspire us all."

Louis' holistic approach to workplace inclusion and diversity is best exemplified by his participation in Dow's GLAD ERG. He has worked with chapters around the world as the group's global advisor to promote a more inclusive workplace and community for all employees. Louis serves on the Dow President's Inclusion Council, sponsors and leads the Dow Social Justice Council, and is a member of the Company's Operations Team. Louis brings his passion for inclusion to all of his discussions and involvements — from engagements with government and industry leaders to serving on the board of directors for multiple civil society groups — as a leader and pivotal voice on business strategy, people development, and growth matters for Dow around the world.

In addition, he leverages his business connections and shares strategic advice by serving on the boards of numerous other inclusion-focused organizations to promote a more equal world for all. Louis' eighth consecutive year as an OUTstanding honoree is further evidence of his long-standing support for LGBT+ inclusion.

Javier is acutely aware of his responsibilities as an influential LGBT+ Executive, and he uses his position to advocate for others and to focus his attention on the LGBT+ community's challenges. Javier is a member of Dow's President Inclusion Council and advocates for ID&E as an important component of Dow's Latin American strategy. Javier currently serves on the board of the Brazilian organization Forum de Empresas e Direitos LGBT and is leading a public policy initiative to ensure a better and more inclusive environment across Brazil. Javier has been recognized by OUTstanding for the third year in a row.

Amy is the Executive Sponsor for Dow's GLAD ERG and has hosted numerous events highlighting LGBT+ inclusion, including moderating a virtual event with GLAAD President and CEO Sarah Kate Ellis and Dow Chairman and CEO Jim Fitterling during Pride 2021. Amy led a session on ESG, inclusion, and diversity in the C-suite and Boardroom as part of Dow's leadership education series for people leaders. In this session, she emphasized the importance of including all types of diversity, including LGBT+ diversity, at all levels of the organization, as well as her extensive experience with Dow's Board of Directors as the Company's Corporate Secretary. Amy is now a three-time OUTstanding honoree, having first appeared on these lists in 2020.

Neal is the North America Executive Sponsor for Dow's GLAD ERG, as well as the regional Executive Sponsor for Dow's Asian Diversity Network, ADN. Neal led an interactive session with all participants on the importance of investing in Environmental, Social, and Governance priorities as part of Dow's all-ERG conference, EMERGE, which included 500 in-person attendees and an additional 900 virtually.

Neal moderated a panel on how sport can be a platform for ID&E at Dow's SOAR conference, an inclusive leadership summit held in conjunction with the company's annual LPGA event. In addition, following Texas' directive targeting transgender youth, Neal helped ensure the safety and security of Dow colleagues and their families by establishing a dedicated support network to respond to impacted employees' needs in an agile, equitable, and confidential manner. Inclusion is also a key component of Neal's global business strategy, with a focus on increasing female and minority representation as well as ERG participation.

Erica advocates for high-level inclusion collaborations with Dow partners and customers. Erica's partnership with Richard Childress Racing resulted in the debut of the first Pride-themed car on a NASCAR track, as well as a feature during a national primetime broadcast. Erica was also instrumental in Dow's recent Maersk collaboration, which saw Dow goods shipped around the world in a rainbow shipping container. Furthermore, Erica established a new support group for LBGTQ+ parents at Dow and shared her story of coming out in the workplace at Dow's ERG EMERGE conference, which inspired many colleagues.

Finally, Erica successfully advocated at Dow for fully inclusive LBGTQ+ fertility and parental benefits, resulting in updated policies that will have a tangible impact on Dow's community. Erica prioritizes LBGTQ+ inclusion in her work, encouraging transparency and inclusive behaviour everywhere she goes. This honor is Erica's first appearance on an OUTstanding list, demonstrating Dow's inclusive leadership and diverse representation at all levels of the organization.

Carolyn (they/xe) is the Site Implementation Lead for GLAD's chapter in Collegeville, Pennsylvania, where she has led a team to organize a variety of seminars, workshops, and volunteer opportunities over the last two years. They created and helped launch the GLAD REALNESS Recognition Program to celebrate LGBTQ+ allyship and advocacy globally across Dow as an active member of the Global GLAD Employee Experience team. Carolyn has also facilitated trainings for Dow employees all over the world on a variety of topics and their intersection with LGBTQ+ issues, such as neurodiversity, allyship, pronouns, and nonbinary/trans issues, leveraging best practices and their personal experiences as a nonbinary, autistic person.

TRANSFORM, a subgroup focused on creating a resource and support hub for trans and nonbinary employees and their careers, was recently formed. Carolyn was also featured in a special issue of C&EN News as a 2022 Trailblazer highlighting Out&Proud LGBTQ+ chemists, and she volunteers with Dow's Out4Undergrad recruiting efforts. Carolyn has spoken on neurodiversity, gender, and LGBTQ+ issues in STEM as an invited panellist at conferences such as Out&Equal. They are also passionate about providing and expanding access to mental health support for LGBTQ+ people, and they volunteer for crisis text lines that help the community.

Inclusion and equality
Dow, a top global employer recognized as an advocate for LGBT+ inclusion and equality, provides best-in-class policies and practices to LGBT+ colleagues and their families, including equal benefits to same-sex partners for health, dental, and life insurance, as well as bereavement leave, relocation, survivor benefits, and dual career assistance. Dow's GLAD ERG, established in 2000, continues to transform the Company's workplaces around the world through efforts and initiatives that foster belonging and highlight the importance of inclusion. With 46 chapters in every region of the world, GLAD has over 5,500 participants representing a wide range of gender identities, sexual orientations, races, and ethnicities.

Dow also works to shape public policy in the United States to ensure the fair and equal treatment of all LGBT+ citizens through state and federal advocacy efforts. Dow has made unprecedented progress in LGBT+ equality in the workplace and beyond, earning national acclaim for its inclusive culture and standards. Dow has received a 100% rating on the Human Rights Campaign's Corporate Equality Index for 17 consecutive years, making it the first company in the chemical industry to do so.