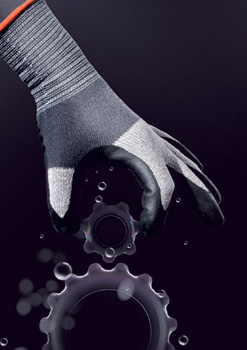 Globus has come up with new "protective glove" in order to offer better "comfort" along with enhanced protection for the workers who carry out a "variety of tasks".
The new range of Showa gloves 381 is equipped to handle many situations either "handling of oily components" or delving into "assembly work", the Showa gloves will serve with a "high level of abrasion resistance", whereby allowing the needed flexibility to dexterously perform "intricate" tasks, whereby completing them with ease.
The glove presents the ideal combination of being "extremely hard wearing and lightweight at the same time". In order to deliver "excellent levels of tactility", the palm of the Showa 381 gloves are made "only 0.90mm" thick. Moreover, the design also enhances "fingertip sensitivity".
For the workers in the manufacturing sector, the Showa gloves will prove ideal as it will fit into the environment besides being helpful to "the mechanical, construction, logistics and utilities sectors".
References:
http://www.healthandsafetyatwork.com/