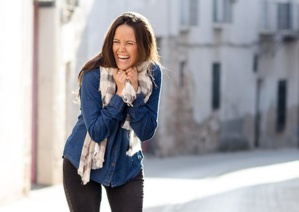 Dailycsr.com – 03 January 2018 – Tupperware strives to influence the global women communities to step forward and "realize their best selves". Likewise, #GivingTuesday proves to be a "global movement" that encourages everybody to practice giving. It does not matter what one given it could money, time, voice or other goods. At Tupperware, friends and leaders alike practice these actions, while the company also gets observe the outcome through confidence of "over 3 million sales force members worldwide" radiating all "around the world".
Tupperware harbours a vision of enriching, celebrating and uplifting each others, whereby "up-and-coming leaders" from Tupperware Europe initiated the "#GivingTuesday campaign" to celebrate "Shero", a woman who is seen as "a hero". Teaser banners before the event of November 28, 2017, "included quotes from influential women and intrigued followers on Facebook".
Furthermore, Ethical Performance added:
"On November 28th, the call to action posted on Facebook in France, Germany, Italy, the Nordics, Russia and Turkey encouraging followers and friends to comment about their 'Shero'".
Comments, shares and likes were showered on the "call to action" from women and men "who have a special 'Shero' in their lives". To this Tupperware's commented:
"Those uplifting relationships are why we love what we do".
Moreover, Tupperware encourages all to give their voice and share their story of "#Shero". Below are the links for various countries to share their story, as mentioned by Ethical Performace:
France
https://www.facebook.com/pg/Tupperware-France-Officiel-264161277045641/photos/?ref=page_internal
Germany
https://www.facebook.com/pg/Tupperware.Deutschland/photos/?ref=page_internal
Italy
https://www.facebook.com/pg/TupperwareItaliaPaginaUfficiale/photos/?ref=page_internal
Russia
https://www.facebook.com/pg/tupperware.russia/photos/?ref=page_internal
Turkey
https://www.facebook.com/pg/TupperwareTurkiye/photos/?ref=page_internal
References:
3blmedia.com