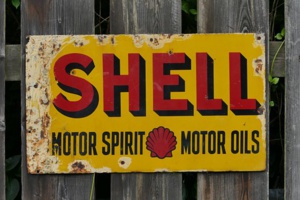 Dailycsr.com – 26 April 2017 – On an annual basis, Shell publishes the "Shell Sustainability Report" that contains its progress chart in the field of delivering "energy in a responsible way" along with enlisting the contributions made by the company in this period of "energy transition". Shell continues to keep sustainability at the "core" of its decision making process.

As a result, once again Shell is back with its "Sustainability Report" for the year of 2016 outlining Shell's "global approach to sustainability" besides describing the "environmental, social and safety performance" of Shell for the said year. In fact, the report makes its opening with an introduction from its chief executive officer, Ben van Beurden.

Following the introduction, the report features an "overview" of some topics with which the readers relate the most including the company's "role in the energy transition". Moreover, it also gives a glimpse into Shell's operational aspect in managing its functions and relations with "others".

Here are some of the highlights included in the "Sustainability Report 2016", as mentioned by Ethical Performance:
Insight into how Shell runs its operations to avoid harm to people and to manage its impact on the environment;
Shell's work to share benefits where the company operates by creating jobs, sourcing from local suppliers and supporting community development projects;
Its production of cleaner-burning natural gas;
Shell's sustainability topics that are most closely related to the United Nation's sustainable development goals;
Insight into the company's lower-carbon research and development investments; and
Shell's investment in lower-carbon opportunities, including advanced biofuels, hydrogen-based fuels and other lower-carbon sources of energy.