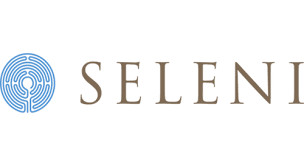 The Seleni Institute, a renowned clinic and training institute specializing in maternal mental health, is delighted to announce the addition of new members to its advisory board. These individuals come from diverse healthcare backgrounds and their expertise will contribute significantly to Seleni's mission of supporting the emotional well-being of women, caregivers, and their families during the family-building years.

Founded in 2011 by Nitzia and George Logothetis, Seleni has become a trusted leader in providing treatment, training, support, and advocacy in this field. The institute employs a unique hybrid approach, which includes a maternal mental health practice established in 2013, catering to individuals and families in the United States, as well as a globally recognized mental health training institute for healthcare practitioners.

Seleni's advisory board expansion comes in response to the increasing demand for the organization's clinical services and training programs worldwide. Having reached a significant milestone of 50,000 patient appointments in 2022, Seleni has also trained over 5,000 healthcare professionals in 60 countries through its comprehensive, accredited courses. These courses, developed by Seleni clinicians in collaboration with other maternal mental health experts and institutions, are offered both online and in-person.

The advisory board members bring valuable insights from their respective fields and will actively support Seleni in its global mission to raise awareness of perinatal and reproductive mental health issues, which impact millions of families worldwide. Their expertise and contributions will further enhance Seleni's efforts to address these critical concerns.

Seleni's new advisory board members are as follows:

Babalola Jinadu, DO: A skilled obstetrician gynecologist with a special focus on women's healthcare.

Orinthia King, DO: An emergency medicine physician specializing in clinical ultrasonography.
Sarah Mallin, MA, BSN, RNC-NIC, IBCLC: Former NICU nursing director, and founding member and director of operations at Boram Postnatal Retreat in New York.

Renee M. Rawcliffe, LMSW: Director of continuing education and professional development at Adelphi University School of Social Work. With over 25 years of experience as a licensed social worker, she has served as a clinician and program director in the nonprofit sector.

Ashanda Saint Jean, MD: An experienced obstetrician gynecologist and chair of obstetrics and gynecology at Health Alliance Hospitals of the Hudson Valley, with over two decades of practice.

Susan Wilner, LCSW: Assistant director for behavioral health operations at Stony Brook Medicine in New York.

These esteemed board members bring a wealth of knowledge and expertise to Seleni, further strengthening its ability to address the mental health needs of individuals and families during the family-building years.

"Seleni's advisory board has helped the organization become a leader in maternal mental health care over the past decade. As we look to expand our services beyond mental health during the family-building years and the reach of our continuing education program, we are excited to welcome these new board members who bring a wealth of expertise and new ideas that will help propel our growth over the next ten years," said Seema Bajaj, Seleni's executive director.