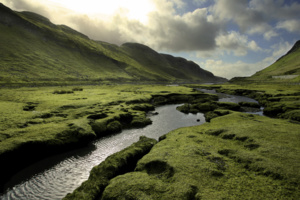 Dailycsr.com – 26 January 2016 – A new study reveals that if Scotland needs to become a greener and fairer place amid thriving healthy businesses, the latter needs to motivate themselves with something "more than the financial bottom line". The said study looked into "responsible business practices" around Scotland.
This kind of study was conducted for the first time in Scotland by the "Social Value Lab". The venture was completed in association with "social enterprise development agency Firstport, CEIS, and the Scottish Business Awards". Moreover, other organisations like "Scottish Enterprise, Highlands and Islands Enterprise, CGI and Caledonian MacBrayne" also supported the endeavour.
The subject matter of the research study dealt with more than thousand businesses consisting of "all shapes and sizes" situated across Scotland. Thirty four CEOs and leaders were interviewed extensively, besides conducting "detailed case studies" that illustrated good practices.
Furthermore, researchers incorporated an analysis of "corporate social responsibility and reporting practices among Scotland's 500 leading companies". On the whole fifty two percent of business leading figures who responded agreed that clear business case is available that demonstrate the ways of "investing in community, social and environmental issues".
Nevertheless, another twenty nine percent are of the opinion that business should look for ways to "maximize profit". Moreover, the eighty nine percent of the companies of Scotland feel that they are at their best in delivering "their social and environmental responsibilities", although study finds that there are "a long way to go in areas" like representing women in senior posts, taking staffs opinion while making any decision among others. From the top five hundred companies of Scotland only thirteen percent of them had women in their boards, while fifty six percent had "none at all" and among the CEOs only four percent are women.
Nevertheless, there are some who are taking into consideration the interest of the public and employees before charting their CSR programmes. In the words of the Director at the Social Value Lab", Jonathan Coburn:
"The face of business in Scotland is changing. The traditional notion that business is simply about making money no longer holds true. There is growing influence from the emerging generation of business leaders whose personal values are reflected in how they do business, while the public is more ethically motivated and less tolerant of corporate negligence and corrupt practices.
"There is recognition by business leaders that people are more likely to admire, work for, buy from and support companies that they perceive to share their values. With social media, there is nowhere for businesses to hide – reputation is everything, as the Volkswagen emissions scandal showed.
"Many businesses are trying to do the right thing but face intense competition, tight profit margins and the costs of meeting existing responsibilities – they struggle to release the money or time to go further with their commitments. The aim of this study is to get a realistic picture of corporate responsibility and explode the myths."
References:
http://www.ethicalperformance.com/