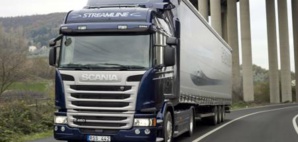 In a first pact of its kind, the Swedish Embassy has established a Swedish Corporate Social Responsibility Network, developed with the help of the Secretariat of Transparency through its embassy in Colombia.
The vision and purpose of this framework is that it can act as a platform for companies all over the world, to create, perform and promote sustainable developments within the paradigm of environmental, social, and economic areas.
The Swedish Embassy in Colombia has played an active role in promoting and supporting Swedish companies with their CSRs along four basic areas, i.e, anti-corruption, labour-rights and the environment.
Statements of anti-corruption and transparencies have their own standards and guidelines which companies under its CSR framework has to adhere to. Naturally, these have zero tolerance towards corruption and push for anti-corruption initiatives. Swedish companies working in this framework commit themselves to strengthening and implementing anti-corruption measures and build anti-corruption tools. One such Swedish company in this framework is
Scania.
"Scania has always had a focus on transparency in all its operations and that is why we immediately supported this declaration," says Benoit Tanguy, the Managing director of Scania - Colombia.
Growing rapidly, Scania has become a global company with business interests all over the globe. While being a global player has its share of challenges, one key challenge for it is to ensure that the high standards in which it is used to operate in, the high standard for its processes are maintained at a global scale, no matter where it operates.
"Scania needs to set a good example of corporate responsibility wherever we operate in the world. I think it is very positive that Scania works in partnership with the Embassy and others with urgent areas like these", says Andreas Follér, Scania's Sustainability Manager.
About Scania
Scania is a leading manufacturer of buses and trucks, the application of which is heavy transportation. It also specializes in industrial and marine engines apart from financial services. Most of its revenues flow from service related products and thanks to its growing operations, Scania's customers benefit from high uptime and cost effective transport solutions.
With 42,000 people in its pay, Scania operates globally in over 100 countries. Most of its research and development takes place in Sweden, while its production is based out of Europe and South America. It has designed its components for its trucks and buses in a manner that they are interoperable and interchangeable. In 2014, it grossed over SEK 92.1 billion in net sales and had a net income of SEK 6 billion.
References:
http://www.businesswire.com/news/home/20150630006662/en#.VZ0PsRuqqko