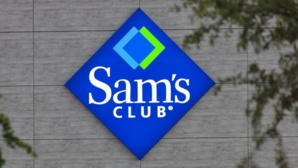 Managers and associates from Sam's Club will be joining local residents and officials at the company's newest location at 849 Stoneridge Blvd. in Jefferson City, on 23-07-2015 at 8:00AM for a grand opening ceremony.

"Our team of 175 new associates from Jefferson City and surrounding communities are very excited to be opening our doors to the public. We think members will be excited about the value they'll discover inside this beautiful new building," said Club Manager Jeremy Jones.

The opening ceremony will bring into focus the benefits of joining Sam's Club to the local community. Sam's Club associates have selected several local NPOs to receive a $25,000 in community giving grants.

The winners of this grant are:
Jefferson City Public Schools
Capital City Area Council for Special Services
Central Missouri Community Action
Dental Eye and Shoe Program
Dreams to Reality
Gateway Industries of Eldon
Grace Lutheran Church
Heart of MO Humane Society of Jefferson City
Lincoln University
Missouri Valley Big Brothers Big Sisters
Moniteau Christian Ministries Center Inc.
Osage County R-2 School District
Wonderland Camp Foundation
"At Sam's Club we have a long-standing history of giving back to the communities we serve and our associates have selected some great organizations to receive $25,000 in grants through our local giving program," said Jeremy Jones, Sam's Club Manager.
In the previous year, Sam's Club along with Walmart provided donations totaling to around $45 million dollars in cash and in-kind to local NPOs. These donations are in the form of food donations, community grants, associate volunteering efforts from clubs, Walmart Foundation and Clubs.
Amongst the many attendees who will be attending this grand opening ceremony will be Jefferson City Mayor Carrie Tergin along with members of the Jefferson City Area Chamber of Commerce. The American Legion will present colors and Debbie Strickfaden, a Sam's Club associate, will perform the national anthem.
This will be followed by product demonstrations and sampling of the food provided at Sam's Club. Special events include DFS Gourmet Butters, Vitamix Blenders and Rhineland Knifes, amongst others.
So as add even more excitement and glee to the event, Sam's Club will host Justin Smith, a former University of Missouri football player who is also a five-time Pro Bowl Defender. Fans who would like to meet him and take autographs can do so between 1:00 to 3:00PM.
The Sam's Club at Jefferson City will also feature a full service
pharmacy
where its members and the public can avail themselves of everyday medications. On the day of the grand opening ceremony, attendees can have a free screen for cholesterol, hearing, blood pressure, vision, etc. The pharmacy will run from on Thursdays from 9:00AM to 3:00PM. On Fridays and Saturdays, it will be open from 10:00AM to 4:00PM.
The new opened Sam's Club features a shopper-friendly environment with spacious interiors measuring 136,000 square feet. Members can avail of quality meats, fresh produce as well as home meal solutions.
The Club also boasts an array of features including but not limited to an hearing aid center, an optical department, legal services, mobile payrolls, credit card payment processing, and other services. Members can also avail of special savings for their holidays through Sam's Club Travel.
Membership Information
Membership to Sam's Club
"is an investment that more than pays for itself." Members can have exclusive access to select cost saving merchandise with outstanding benefits.
Non-members can checkout the benefits of membership by taking advantage of a
One-Day Pass
, which is also available in the Club at the Member Service Desk.
References:
http://www.businesswire.com/news/home/20150720005915/en#.Va9qtKSqqko