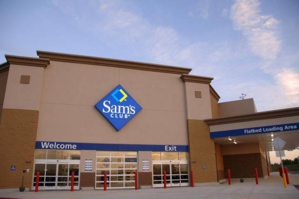 Dailycsr.com – 12 October 2015 – Many women neglect their health as they say they cannot find time to "look after their health". Consequently, they do not visit a doctor as often as they should.
It is to lend a helping hand to these women, whereby inspiring them to be "more proactive about their health", that Sam's Club is launching "free screenings" which are convenient and are meant for the club members as well as general public.
Moreover, BusinessWire informs that the screenings can be repeated at a regular interval probably on every weekend at "all Sam's Club locations with a pharmacy". The results of these tests will remain confidential, whereby it will conduct various tests like:
• Blood pressure
• Total cholesterol
• HDL (high-density lipoprotein or good cholesterol)
• Glucose
• Body mass index (BMI)
The director of corporate communications, Tara Raddohl said:
"Many women today are so busy taking care of their family, friends and careers that they unintentionally deprioritize their own health. With this in mind, we are proud to offer free health screenings as a simple, quick way for women to get a wide range of tests."
Besides, providing monthly checkup facilities, Sam's Club pharmacies will also guide in "preventive care" measurements along with savings to "each community they serve". Therefore, "immunization" shots could be available in some of the club's location as permitted the "state law restrictions on pharmacist administered immunizations". They can be availed for children as well as adults although age may play a role.
The shots will be administered by licensed pharmacists, which will include nine "important immunizations" besides "walk-in flu shots". The nine shots will also cover "MMR (measles, mumps, rubella) vaccine".
Eligible members can also avail other shots on prescriptions and can even get a discount "on select generic prescriptions". Some of the shots will be delivered as "free of charge or at a discounted cost of $4 or $10 for a 30-day supply". The said benefit comes under "the Sam's Club Extra Value Drug List". Through the latter, the members of Sam's Club Plus can be subject to "10-30 percent savings on select brand name medications".
For further information regarding the "health and wellness offerings" of the Sam's Club can be available at:
www.SamsClub.com
Moreover, Sam's Club issues an "exclusive bi-monthly wellness magazine" which helps in making "Healthy Living Made Simple". The said magazine goes to "eight million members".
In fact, BusinessWire informs about Sam's Club saying:
"Sam's Club®, a division of Wal-Mart Stores, Inc. (NYSE: WMT), is a leading membership warehouse club offering superior products, savings and services to millions of members in 653 clubs in the U.S. and Puerto Rico. To learn more about Sam's Club, visit the Sam's Club Newsroom, shop at SamsClub.com, and interact with Sam's Club on Twitter and Facebook".
References:
www.businesswire.com