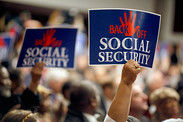 Dailycsr.com – 31 October 2015 – Sam's Club is to open its first Norfolk location on the 5th of November 2015. This will provide "more savings, services and shopping convenience" to the families and business owner who are locally based at Norfolk. The entrance is from the "741 East Little Creek Rd. in Norfolk", wherein the opening will be celebrated in a grand way at "8:30 a.m".

Kevin Nesbitt, the manager of the club, states:
"We're excited to open our doors in Norfolk and bring legendary member service to a cross-section of military, business, education and residential communities. Members will enjoy discovering new items and saving on several new benefits, including travel, auto buying and our convenient Club Pickup ordering service."

Sam's Club will offer the only warehouse situated at the Hampton Roads with "Club Pickup convenience" for the shoppers. The Club Pickup will allow the members to place "household or business items" order at online website SamsClub.com. This way, the pickup can be ensured in less than 24 hours.

Moreover, members will also be able to create or save online "shopping lists" so as to place easy re-orders. The club at Norfolk will also incorporate "mobile check in for Club Pickup" enabling the members to utilise the "Sam's Club mobile app" to keep the club associates updated about their arrival status.

Sam's Club in association with Nesbitt will be donating over "$20,000" to various non-profit organisations of Norfolk whereby celebrating the local greater community. The grant will be awarded during the opening ceremony, whereby the recipients are as follows:
The Union Mission Ministries
Children's Hospital of The King's Daughters (CHKD)
USO of Hampton Roads and Central Virginia
Susan G. Komen Tidewater
Cosmopolitan Club of Norfolk
Salvation Army of Hampton Roads
Senior Services of Southeastern Virginia
Norfolk SPCA
America Foundation for Suicide Prevention
Hope U Foundation
However, BusinessWire also informs that:
"Norfolk Mayor Paul D. Fraim and members of the Hampton Roads Chamber of Commerce will be among those in attendance at Thursday's grand opening ceremony. The U.S. Army Norfolk Recruiting Company will present colors and the national anthem will be performed by local Sam's Club management associate Olivia Gardner.
"Sam's Club will also showcase a variety of food samples and interactive product demonstrations including Chef Shamy Gourmet Butter and Bamboo Pillows".
References:
www.businesswire.com