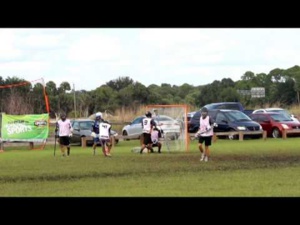 Dailycsr.com – 17 August 2015 – Sam's Club members include its managers and associates along with local officials and residents gather together to inaugurate the clubs "newest location" which is situated in Apopka at "1500 S. Orange Blossom Trail" through "grand" inaugural function. The manager of Sam's Club, Tony Street said:

"It's been a wonderful experience bringing more than 170 jobs to the community. We've had a great talent pool to choose from and we hope to show the people of Apopka a level of member service they have never seen before."

Moreover, the new Club that is being launched will be starting with a good cause, whereby the company will be donating a sum of money for helping various organisations. In fact, the opening ceremony will be a platform for announcing a focussed list of commitments on the company's agenda of CSR activities which enable the club to become a part of the community around. Likewise, Sam's Club has set aside "$25,000" and have selected various local non-profit organisations for donating the sum among them as grants. The company associates enlisted the names of companies mentioned hereby:
Apopka Literacy Program
Apopka Fire Department
Apopka Police Department
VFW Post #10147
Rotary Club of Apopka
Canine Companions for Independence
Justice and Peace Office
Habitat for Humanity
Casa Del Alfarero La Luz Del Mundo
John Bridges Community Center
Furthermore, Street expressed his feeling about the befitting occasion that has been chosen for the purpose, he says:
"Community giving is something we are very proud of at Sam's Club. Our associates are excited to be giving back and volunteering in the community".
In fact, Sam's Club has had an active profile in CSR activities as BusinessWire informs:
"Last year, Sam's Club and Walmart provided over $82 million dollars in cash and in-kind donations to nonprofit organizations in the state of Florida. These donations represent community grants, food donations and associate volunteer efforts from stores, clubs and the Walmart Foundation".
The list of special guest attending the ceremony includes Mayor Joe Kilsheimer along with other Apopka Chamber of Commerce's members. Brock Short has been booked for performing the national anthem in the celebration, while the Club plans to hold a demonstration of product and food samples which will come under special event wherein "Chef Shamy Gourmet Butters", Rhineland Cutlery, Vitamix Blenders among others will be showcase their culinary samples.
In fact, the fervour of excitement in the event will be heightened as the club will be hosting Jack Youngblood the former football player of University of Florida who has been at the "Pro Bowl defensive end" for seven times. Youngblood's fan will be getting the opportunity to meet with him and get his autographs too.
Source:
www.BusinessWire.com