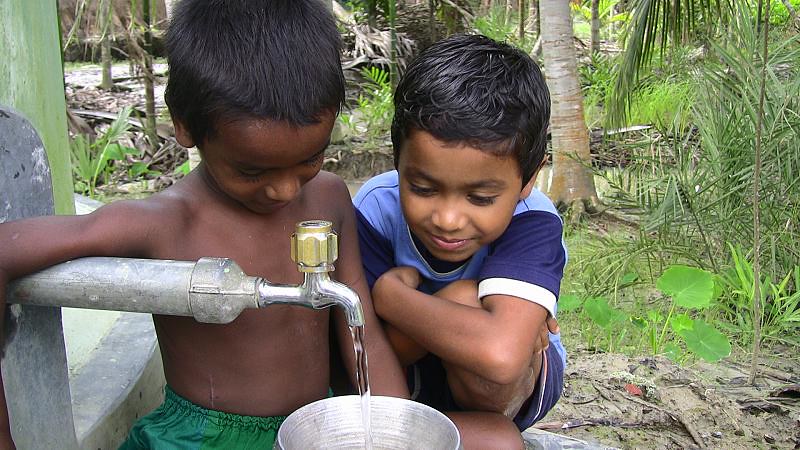 Access to clean water is often taken for granted. More than 770 million people across the world does not have access to safe drinking water. Access to clean water is not a reality for all.

A lack of clean water contributes to many challenges in a community, from an increased risk of waterborne diseases to the stress of managing household water needs, which often prevents women and girls from attending school or a earn income for their families.

Through our Children's SafeDrinking Water (CSDW) program, we provide children and families in communities around the world Clean drinking water has been available since 2004 with P&G's innovative water purification packages.

Working with more than 150 global defense and implementation partners, we are proud to announce that we have successfully reached our next milestone: the delivery of 20 billion liters safe drinking water to families without access to safe drinking water in more than 90 countries around the world.

"We are delighted to reach the 20 billion liter milestone in our program 'Safe drinking water for children,' said Marc Pritchard, P&G's Chief Brand Officer. "Through our longstanding partnerships with organizations like Save the Children and many others, together we help transform the lives of communities and families around the world through the power of clean water."

CSDW's Impact in Nigeria
Celebrating the 20 billion liter milestone with Carrine, her husband and their three children, Cameroonian refugees living in Amana, a community in Obanliku, Nigeria. Before the delivery of P&G water purifier packages, Carrine children often contracted water-related illnesses from drinking unclean water in the community. Since receiving P&G water purification supplies from CSDW in September 2021.

"We are proud of our partnership with P&G that ensure children have clean drinking water and give them a brighter, healthier future," said Janti Soeripto, President and CEO of CSDW. "We congratulate P&G on reaching this 20 billion liter milestone and look forward to continuing to work with its Safe Drinking Water for Children program to help more families like Carrine's thrive."

Access to clean, safe water can help keep families and children healthy, provide educational and economic opportunities, and empower families to build better lives. P&G and the CSDW program will continue to transform lives through the power of clean water as we move closer to our goal of providing 25 billion liters of clean water by 2025.