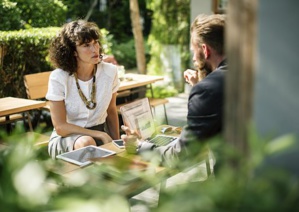 Dailycsr.com – 29 September 2017 – The Sustainable Brands shelters the "brand leaders" of "premier global community" that are taking the environment and the society into consideration for delivering "new business and brand value".

In the future conference, namely SB'17 Copenhagen, will bring together over "450 brand and sustainability experts" to carry on a "collective conversation" that will delve into "how businesses can succeed in the face of changing societal needs".

Here is a list of points of engaging into the conversation, as mentioned by Ethical Performance:
Listen to 70+ speakers sharing insight into the latest trends and drivers from innovators and leaders at IDEO, H&M, Forum for the Future, TerraCycle, Harvard University, & more!
Experience the dynamic, action-driven, and collaborative Activation Hub where you will find the connections, solutions, and partners to co-create with.
Join deep-dive sessions and learn about new tools, critical frameworks, and methodologies with thought-leaders from the World Bank, London School of Economics, Unilever, & more.
Attend breakout sessions with topical explorations from experts at United Nations Global Compact, Sainsburys, SustainAbility, UPS, method + ecover, and others.
Participate in networking events such as intimate dinners and coffee breaks, where you'll be able to create meaningful relationships with thought leaders from around the world.