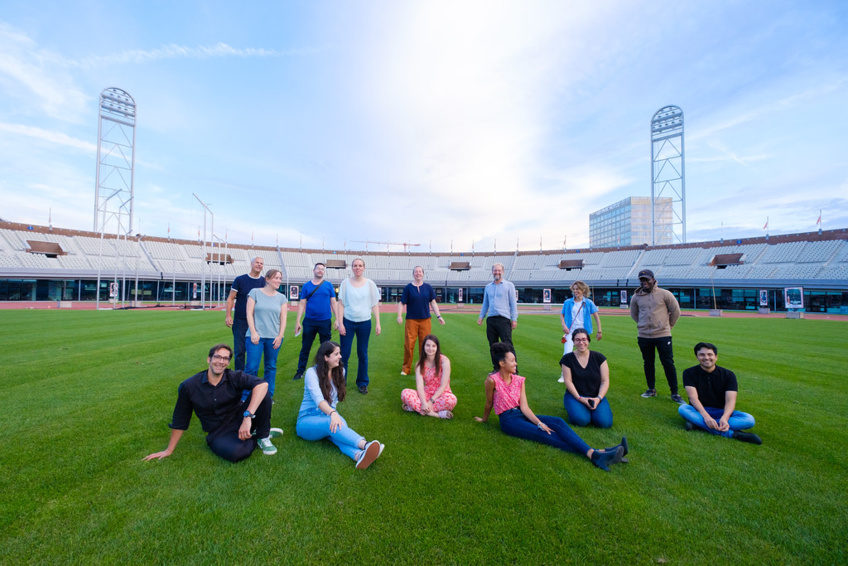 COVID-19 has had a far-reaching and long-lasting impact on Canadian sports and recreation. The impact was immediately felt in 2020, as research revealed that Canadian children lost over 277 million hours of sport participation1. While 19% of parents reported their children participating in more sports last year, up seven points from 2021, complicating factors from the pandemic's long aftermath, such as a new economic reality, show we are still not back on track to normalcy.
44% of parents say they cannot afford to register their children for organized sports.

81% of sport programmers report that their operational costs have increased.

27% of parents report that inflation and rising living costs have made it less likely for them to enroll their children in organized sports.

62% of sports organizations report that the current economic situation has resulted in lower sign-up rates for their programing. This economic impact is felt most acutely by our children, with 4 in 10 parents reporting negative effects on their children such as decreased activity, including signs of being less physically fit (42%), and feelings of loss, resentment (38%), and anxiety (41%).
Despite this, the financial obstacles are insurmountable. While 70% of parents believe organised sports provide a positive experience for their children, 44% say they are unable to afford registration.
"We are newcomers [to the country] and can only afford free sports activities for the time being."
Parent/Caregiver Survey Respondent
"I really want to enroll my children in organized sports programming, particularly on weekends, for their mental health and well-being, but I can't because of the costs."



We Can Rebuild Better Together
Jumpstart Charities (Canadian Tire) heard from parents that sport programs are too expensive and that fees should be reduced. The reasons for this trend, as well as the barriers it creates, are at the heart of the 2023 State of Sport Report.

Jumpstart actively works to remove financial barriers to sport at the grassroots level, rebuilding community sport and creating a more inclusive, equitable environment for Canada's youth. Jumpstart has helped over 3 million children participate in sports and play since 2005.

Jumpstart has committed to improving back sport by 2022.
More than 29,000 Individual Child Grants were distributed, assisting low-income families with registration costs.
255 Community Development Grants were distributed to 788 community sport and recreation organizations across Canada.

24 new inclusive playgrounds and multi-sport courts were built across Canada, totaling 275,000 square feet.

Collaboration with Classroom Champions to provide free social and emotional resources to the Jumpstart community, including inspirational lessons from well-known Canadian athletes.




With the launch of Play to Lead, we have continued to champion girls in sports while funding programming for over 3,000 girls across the country.
What's Next?
The 2023 Jumpstart Return to Sport Report is the third and final report analyzing and comprehending COVID-19's impact on youth athletics, sport, and recreation. It's a deep dive into understanding the state of sport in Canada—and what we can do to improve—produced in collaboration with Ipsos and Jumpstart's academic advisory panel. Together, we can provide much-needed opportunities for children to experience the transformative power of sport and play.