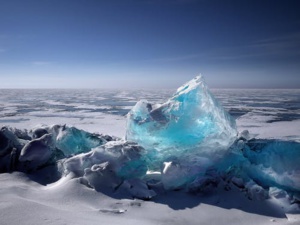 Dailycsr.com – 16
February 2020 – Last month the chief executive officer of BlackRock, Larry Fink, released his "annual letter" wherein addressing other C.E.Os of some of the largest companies in the world, he wrote:
"I believe we are on the edge of a fundamental reshaping of finance."
His promises of taking actions on "sustainable investing and climate risk" will have significant importance for ushering in the "transformational shift" in the economy of the world. BlackRock holds nearly "$7 trillion" assets under management, while it has recognised that "climate change has become a defining factor in companies' long-term prospects."
Moreover, BlackRock also has an active portfolio of managing financial risks; although Fink informed that the company is likely to exit from the investments with "high sustainability-related risk", for example the ones in "thermal coal" which have "high carbon intensity, regulatory risk and the loss of economic viability".
As per the C.E.O all the coal companies with more than 25% revenue generated from thermal coal will be removed from the "active mandates by mid-2020". Furthermore, Fink also announced that BlackRock will come out with new investment plans which will "screen out fossil fuels and double its offerings of sustainability-focused Exchange Traded Funds".
Now with the largest asset manager in the world prioritising on "sustainability and climate risk", the capital markets can be ready to witness a game changing investment approach with stronger commitments on "sustainability advocacy actions". This not only reaffirms the urgency and materiality of climate risk over "financial issue for companies in all sectors", but also rings "the warning bell for companies".
At this juncture, companies that fail to abide by the need of the hour, will "risk value destruction and face strong shareholder actions". The climate risk related words and action taken by BlackRock will "reverberate across the capital markets" which could push others to drive change in corporate behaviour for building a "a more just and sustainable economy".
In fact, Ceres noted that:
"This fundamental shift in philosophy and the specific actions that Fink has laid out are issues that Ceres has been engaged with BlackRock on for more than a decade. In 2008, BlackRock joined the Ceres Investor Network, a network made up of more than 170 investors working to advance leading investment practices and corporate engagement strategies".
Moreover, "BlackRock joined the Climate Action 100+ initiative, promising to engage with the world's largest corporate greenhouse gas emitters to reduce emissions, improve governance and increase climate risk disclosure". Ceres is a founding partner of "Climate Action 100+" which welcomed BlackRock's entry "on to the largest global investor engagement initiative in history".
References:
3blmedia.com